Abacus dx AACB Showcase 2022

Products are for Professional/Laboratory use only
Abacus dx is a leading distributor of high-quality diagnostics pathology products.
Visit our booth to learn more about:
Automated solutions that fit your variable workflows
QC optimised for the levels and matrices you need, we can help you with our wide range high-quality products.
Point-of-Care (POC) solutions, find out what's new on the QuikRead go
Innovative solutions and less-invasive tests for complex assays with limited sample access.
---

Sebia offer innovative electrophoresis systems designed to address the needs of clinical diagnostic laboratories. The Sebia CAPILLARYS 3 range of instruments allow for optimal workflow with flexible and scalable solutions using capillary electrophoresis technology. Sebia Hb A1c on CAPILLARYS 3 instruments provides proven analytical excellence with incomparable separation for unique quality of results: clear-cut, precise, accurate.​
Sebia

 
Sebia Capillary 3 Beyond Separation Brochure
Download Here →

Sebia Webinar – Hb A1c clinical performance review

​

View Here →
---

Sero enables laboratories to stay in control 
Sero is the European control sera specialist – knowing what it takes to provide high quality control materials 
---

Maine Standards are leader in linearity and calibration verification kits for human diagnostic analysers. VALIDATE® ready-to-use kits are designed to assist in the documentation of linearity, calibration verification, and verification of linear range required by many inspection agencies.  VALIDATE® will also provide assistance when troubleshooting instrument systems, reagent problems, and calibration anomalies.   
---

SeraCare is a leading supplier of serology and molecular quality controls for infectious diseases. Biological materials among other reference materials to clinical laboratories, in vitro diagnostics developers, and life science researchers in Australia, New Zealand and worldwide.   
---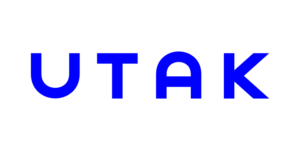 UTAK crafts 100% real quality controls, reducing risk and cost for laboratories one control freak at a time. 
---

Quantimetrix designs develops and manufactures laboratory-quality products. They are leaders in the field of liquid-stable Urinalysis quality control products, with over 40 years of experience in this field.
---

Tecan, IBL International GmbH offers high quality immunoassays for clinical diagnostics and research. Tecan has become one of the first companies to meet the requirements of the European Union's In Vitro Diagnostic Regulation (IVDR) 2017/746. 
| | |
| --- | --- |
| Tecan – IBL International |   |
| Tecan – IBL International Website | View Here → |
---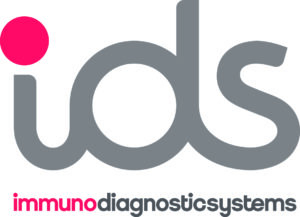 IDS are a specialist in endocrinology testing, focusing on Clinical and Research Assays. IDS leads the manual assays market in Bone Health, with the advantage of being IVD products. 
IDS offers iSYS instrument, a Multi-Discipline Automated System that brings testing efficiency and uncompromised quality to specialty immunoassay testing in laboratories of all types and volumes. 
---

DYNEX® TECHNOLOGIES, Inc., is a leading designer and manufacturer of fully-automated ELISA microplate workstations, laboratory instruments and associated consumables and accessories, seamlessly integrating advanced detection with fully-automated sample handling. 
| | |
| --- | --- |
| Dynex Technologies |   |
| Dynex Technologies Website | View Here → |
---
Aidian is a leading IVD company that promotes efficient and fluent healthcare by developing and manufacturing reliable, fast, and easy to use diagnostic tests for point of care. Aidian offers to our customers and partners the best solutions and service with a customer-focused mindset, high-quality products, and agile operations.  
---


ScheBo® Biotech AG is an innovative biotech company that is active in the fields of development, production and marketing of diagnostics. Continuous innovation, strong customer focus and creative problem solving have made ScheBo® Biotech AG a worldwide leading manufacturer of unique products. 
---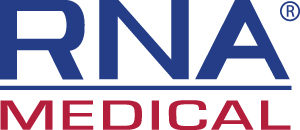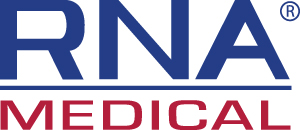 RNA Medical is a developer and supplier of innovative products for the Hospital, Point of Care and Physician's Office markets. The RNA product line includes quality control materials, linearity kits, blood collection tubes, CLIA-waived analysers, statistical services and other unique offerings 
function resizeCTA(){
jQuery(".em_ctab__cta_main_container").each(function(){
var containerHeight = jQuery(this).outerHeight(); var containerWidth = jQuery(this).width();
var content = jQuery(this).find('.em_ctab__cta_content p'); var button = jQuery(this).find('.em_ctab__cta_button');
button.css('top', (containerHeight/2 - button.outerHeight()/2) );
var marginRight = button.outerWidth() + 25;
content.css('margin-right', marginRight);
});
}
jQuery( window ).resize(function() { resizeCTA(); });
jQuery(document).ready(function(){ resizeCTA(); });