Abacus dx ACS 2022 Conference Showcase

Products are for professional/laboratory use only.
Abacus dx creates value by connecting innovative global suppliers with Australasian customers. Visit our booth to find out more about our specialist solutions for Flow Cytometry Solutions for Clinical and Research Laboratories.
We are proud to partner with high quality suppliers including: Cytognos, Immunostep,  Streck, IQ Products, Luminex and Bethyl Laboratories.
---

Leading flow cytometry supplier of standardized Next Generation Flow solutions, including Infinicyt Software v2.0. Supplier of EuroFlow Screening Tubes for Leukaemia, Lymphoma and MRD. 
---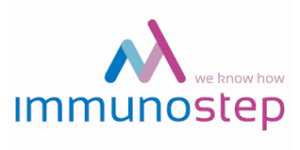 Immunostep is a leading provider of novel flow cytometry assays and kits for clinical laboratories,  bioscience research and biopharmaceutical manufacturing. Products include a complete suite of products for study of exosome, cell viability, programmed cell death (apoptosis), cell division, toxicity, and the differential expression of specific proteins. All these products are designed to assist scientists and researchers understand the biology of embryonic development, cancer, metabolic and degenerative diseases, drug effects, and even aging.
---

Streck is a biotech company with proven proprietary science and an unwavering commitment to the highest standards in developing and manufacturing Quality Control and diagnostic products in hematology, immunology, molecular diagnostics, infectious diseases and urinalysis for clinical and research laboratories. Streck is the world's leading supplier of Cell Stabilization Products and Controls for Haematology and Flow Cytometry.
---

IQ Products is a leading global developer, manufacturer and supplier of a range of high quality antibody-based flow cytometry diagnostic products. Products include a complete range of FMH products, sepsis and inflammation markers such as Macro 163 and novel oncology research products for cervical and ovarian cancer.
---

World leaders in multiplexing, molecular diagnostics, and flow cytometry. Abacus dx supports Luminex's Guava flow cytometry solutions; the Muse and easyCyte instruments, along with Luminex Microspheres and xMAP antibody coupling kits. Manufactured in the USA.
---

Bethyl Laboratories improves human and animal health by supporting scientific innovation and supplying high-quality antibodies, product consistency, and first-class customer care.
Polyclonal Antibodies: Offering over 8,200 primary antibodies targeting over 3,300 proteins
Recombinant and monoclonal: 120+ products
Primary antibodies supplied as analyte specific reagents for use in IVD, as well as epitope tag antibodies
1,300 secondary antibodies against 25+ species
Purified proteins, calibrators, and controls ELISA kits
Contract service for Recombinant and polyclonal antibodies
function resizeCTA(){
jQuery(".em_ctab__cta_main_container").each(function(){
var containerHeight = jQuery(this).outerHeight(); var containerWidth = jQuery(this).width();
var content = jQuery(this).find('.em_ctab__cta_content p'); var button = jQuery(this).find('.em_ctab__cta_button');
button.css('top', (containerHeight/2 - button.outerHeight()/2) );
var marginRight = button.outerWidth() + 25;
content.css('margin-right', marginRight);
});
}
jQuery( window ).resize(function() { resizeCTA(); });
jQuery(document).ready(function(){ resizeCTA(); });