Abacus dx Blood 2023 Conference Showcase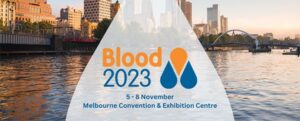 Products are for Professional/Laboratory use only
Abacus dx creates value by connecting innovative global suppliers with Australasian customers. Visit our booth to find out more about our specialist solutions for Haematology, Flow Cytometry, and Clinical Trials. We are proud to partner with high quality suppliers including: Mindray, Nikon, Invivoscribe, Sebia, Streck, OriGen, Devyser, and Immunostep.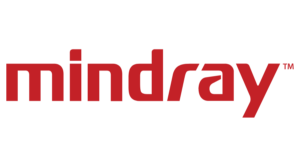 Abacus dx is proud to be the Australian partner for Mindray, bringing the range of Haematology analysers to the Australian market.
Mindray believes each test you do is important, because each patient is important. As the majority of healthcare decisions are based on laboratory tests, it's more critical than ever that you are able to trust your results.
Mindray empowers this trust through technology, innovation, and their commitment to the advancement of in-vitro diagnostics science. Mindray has developed reliable and robust solutions to empower trust, delivering accurate results while meeting increasing demands on efficiency in laboratories worldwide. 
---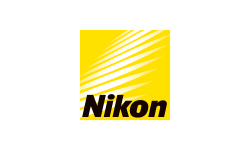 You can count on Nikon to deliver high level of optical performance. Nikon produces high quality upright microscopes that are optimized for repeated use, with advanced design features that maximize usability and comfort. Nikon colour microscope cameras provide both clear, high-resolution images and superior colour reproduction across a wide field of view. The obtained images can be shared remotely in real-time for virtual consults and other purposes.
---

Invivoscribe provides a comprehensive selection of PCR-based gene rearrangement, chromosome translocation, and gene mutation Research Use Only testing reagents and controls. They also provide CE-marked in vitro diagnostic products that are used to identify, classify and monitor leukemias, lymphomas and other lymphoproliferative diseases.
---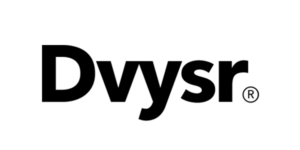 Devyser are specialists when it comes to complex DNA testing within hereditary diseases and oncology with products used to guide targeted cancer therapies and enable rapid prenatal diagnostics. Included in their portfolio is the BRCA NGS kit for detection of BRCA1 and BRCA2 variants in germline and somatic samples, as well as their alpha and beta Thalassemia NGS one-tube solution.
---

OriGen Biomedical is a leading producer of cryopreservation, cell culture, and respiratory products. OriGen's focus is to produce a range of products to support the treatment of respiratory distress, cancer, genetic conditions, and other life-threatening diseases. Their products are designed with the patient and user in mind and we strive to maintain excellent customer service to ensure that patient care is the priority.
---

Streck is a biotech company with proven proprietary science and an unwavering commitment to the highest standards in developing and manufacturing Quality Control and diagnostic products in hematology, immunology, molecular diagnostics, infectious diseases and urinalysis for clinical and research laboratories. Streck is the world's leading supplier of Cell Stabilization Products and Controls for Haematology and Flow Cytometry.
---

Sebia is the world leader in the diagnosis and monitoring of Multiple Myeloma patients by offering a full range of analytical solutions to enable clinicians to provide optimal medical care. Sebia is also a recognised partner of choice for all laboratories and scientists involved in hemoglobinopathies and have developed strong expertise in the field of hemoglobin disorders screening. The Sebia Solution of Capillary and Gel Electrophoresis technology, CAPILLARYS and Hydrasys, allows for complete, scalable automation in a clinical laboratory setting.
---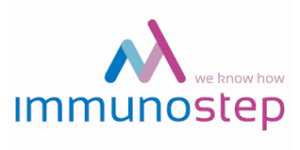 Immunostep is a leading provider of novel flow cytometry assays and kits for clinical laboratories,  bioscience research and biopharmaceutical manufacturing. Products include a complete suite of products for study of exosome, cell viability, programmed cell death (apoptosis), cell division, toxicity, and the differential expression of specific proteins. All these products are designed to assist scientists and researchers understand the biology of embryonic development, cancer, metabolic and degenerative diseases, drug effects, and even aging.
function resizeCTA(){
jQuery(".em_ctab__cta_main_container").each(function(){
var containerHeight = jQuery(this).outerHeight(); var containerWidth = jQuery(this).width();
var content = jQuery(this).find('.em_ctab__cta_content p'); var button = jQuery(this).find('.em_ctab__cta_button');
button.css('top', (containerHeight/2 - button.outerHeight()/2) );
var marginRight = button.outerWidth() + 25;
content.css('margin-right', marginRight);
});
}
jQuery( window ).resize(function() { resizeCTA(); });
jQuery(document).ready(function(){ resizeCTA(); });