Abacus dx Lorne 2023 Conference Showcase

Products are for professional/laboratory use only.
Abacus dx creates value by connecting innovative global suppliers with Australasian customers. We are proud to partner with leading suppliers, such as Merck, Vector, Jackson ImmunoResearch, Bethyl Lab, Gyros Protein Technologies and Immunostep to meet our customers' needs.
Visit our booth to meet the team and discover more about our extensive range of specialist solutions.
---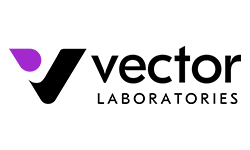 Vector is the market leader in labelling and detection reagents for immunohistochemistry, immunofluorescence, glycobiology and bioconjugation.
With over 600 reliable reagents and kits key products includes VECTASTAIN® ABC kits, VECTASHIELD® Mounting Media, ImmPRESS® Polymer Detection Kits, TrueVIEW®Autofluorescence Quenching Kit, ImmPACT® Substrates and SoluLINK® bioconjugation technology, which allows rapid, reproducible, and quantifiable conjugation of all classes of biomolecules.
Manufactured in the USA.
---

---

Bethyl Laboratories improves human and animal health by supporting scientific innovation and supplying high-quality antibodies, product consistency, and first-class customer care. Key Products and services:
Polyclonal Antibodies: Offering over 8,200 primary antibodies targeting over 3,300 proteins
Recombinant and monoclonal: 120+ products
Primary antibodies supplied as analyte specific reagents for use in IVD, as well as epitope tag antibodies
1,300 secondary antibodies against 25+ species
Purified proteins, calibrators, and controls ELISA kits
Contract service for Recombinant and polyclonal antibodies
Manufactured in the USA.
---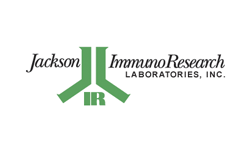 Specialising in the production and conjugation of affinity-purified secondary antibodies and purified immunoglobulins for applications including western blotting, IHC, ICC, flowcytometry, ELISA and other immunological applications.
Key products include IgG antibodies, F(ab')₂ fragment antibodies, and serum antisera.
Manufactured in the USA.
---

World leaders in multiplexing, molecular diagnostics, and flow cytometry. Abacus dx supports Luminex's Guava flow cytometry solutions; the Muse and easyCyte instruments, along with Luminex Microspheres and xMAP antibody coupling kits.
Manufactured in the USA.
---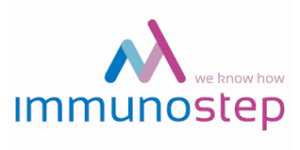 High Quality supplier of innovative research and diagnostic immunology products
function resizeCTA(){
jQuery(".em_ctab__cta_main_container").each(function(){
var containerHeight = jQuery(this).outerHeight(); var containerWidth = jQuery(this).width();
var content = jQuery(this).find('.em_ctab__cta_content p'); var button = jQuery(this).find('.em_ctab__cta_button');
button.css('top', (containerHeight/2 - button.outerHeight()/2) );
var marginRight = button.outerWidth() + 25;
content.css('margin-right', marginRight);
});
}
jQuery( window ).resize(function() { resizeCTA(); });
jQuery(document).ready(function(){ resizeCTA(); });