Abacus dx NZSO 2023 Showcase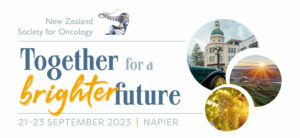 Products are for Professional/Laboratory use only
Abacus dx creates value by connecting innovative global suppliers with Australasian customers. Find out more about the latest technologies and innovations for oncology testing for clinically actionable results and advances in research.
Abacus dx is proud to partner with high quality suppliers to provide a range of diagnostic and research solutions, including Asuragen®, Biocartis, Devyser®, Invivoscribe®, Zytovision, Nikon®, Merck and Vector.​​​​​
---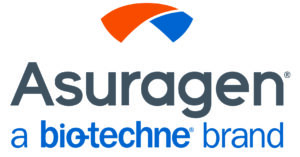 Asuragen is a molecular diagnostic company changing the way patients are treated in genetics and oncology. For reproductive genetics, Asuragen's AmplideX Trio can use one shared workflow to analyse CFTR, SMN1/2, and FMR1. This saves your lab tech time, simplifies training, and reduces consumables used.
---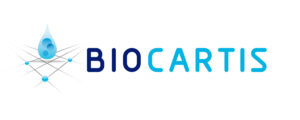 Biocartis is an innovative molecular diagnostics company committed to revolutionise molecular testing with its unique Idylla platform. The Idylla platform is a fully automated sample-to-result, real-time PCR system that offers accurate, highly reliable molecular information from virtually any biological sample, in any setting, allowing fast and effective treatment selection.
---

Devyser are specialists when it comes to complex DNA testing within hereditary diseases and oncology with products used to guide targeted cancer therapies and enable rapid prenatal diagnostics. Included in their portfolio is the BRCA NGS kit for detection of BRCA1 and BRCA2 variants in germline and somatic samples, as well as their alpha and beta Thalassemia NGS one-tube solution.
---

Invivoscribe provides a comprehensive selection of PCR-based gene rearrangement, chromosome translocation, and gene mutation Research Use Only testing reagents and controls. They also provide CE-marked in vitro diagnostic products that are used to identify, classify and monitor leukemias, lymphomas and other lymphoproliferative diseases.
---

ZytoVision is an innovative company focused on the development and production of high quality, state-of-the-art diagnostic products of prognostic, predictive and therapeutic value, primarily for tumour diagnosis, based on the technique of in situ hybridization. They pride themselves on having the largest portfolio of up-to-date FISH and CISH probes covering solid tumour, haematology genetics and human pathogen viruses for research and diagnostics.
---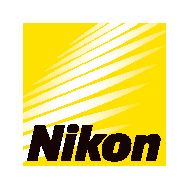 Nikon is now offering the new ECLIPSE Ui Digital Upright Microscope, providing accurate microscopy-based observation imaging. View and share high-quality images in real-time with easy-to-use software for a more streamlined workflow*.
Please check regulatory status in your country. Not for in vitro diagnostic use in Australia unless first included in the Australian Register of Therapeutic Goods. 
---

Key products include: MILLIPLEX multiplex assays using Luminex, Single Molecule Counting (SMC™) Immunoassay Technology, Luminex multiplexing Instruments, ELISAs and RIAs, and custom immunoassay development services.
The MILLIPLEX MAP portfolio of immunoassays is the largest portfolio of catalogue and custom multiplex biomarker assays, offering consistent, high-quality results.
Manufactured in the USA.
---

Vector is the market leader in labelling and detection reagents for immunohistochemistry, immunofluorescence, glycobiology and bioconjugation.
With over 600 reliable reagents and kits key products includes VECTASTAIN® ABC kits, VECTASHIELD® Mounting Media, ImmPRESS® Polymer Detection Kits, TrueVIEW®Autofluorescence Quenching Kit, ImmPACT® Substrates and SoluLINK® bioconjugation technology, which allows rapid, reproducible, and quantifiable conjugation of all classes of biomolecules.
Manufactured in the USA.
function resizeCTA(){
jQuery(".em_ctab__cta_main_container").each(function(){
var containerHeight = jQuery(this).outerHeight(); var containerWidth = jQuery(this).width();
var content = jQuery(this).find('.em_ctab__cta_content p'); var button = jQuery(this).find('.em_ctab__cta_button');
button.css('top', (containerHeight/2 - button.outerHeight()/2) );
var marginRight = button.outerWidth() + 25;
content.css('margin-right', marginRight);
});
}
jQuery( window ).resize(function() { resizeCTA(); });
jQuery(document).ready(function(){ resizeCTA(); });