Visit Abacus dx at Pathology Update 2023

Products are for Professional/Laboratory use only
Abacus dx creates value by connecting innovative global suppliers with Australasian customers. Visit our stand to find out more about the latest technologies and innovations for obtaining superior images from your samples – from blood smears to autoantibody immunofluorescence, frozen tissues, IHC, FISH and more.
Abacus dx has solutions for a range of diagnostics including: Anatomical Pathology, Cancer Diagnostics, Genetics, Autoimmunity, Endocrinology, Infectious Disease, and Sepsis management.
---

Milestone is a leading provider of innovative histology solutions in six different fields: Frozen Section, Cytology, Sample Handling, Tissue Processing, Macro Digital and Reagents. All products aim to help patients and to create a better laboratory environment for the medical staff of both the anatomical pathology and surgical rooms.
---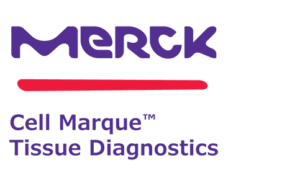 Cell Marque produces antibodies for diagnostic immunohistochemistry (IHC). Cell Marque's focus is providing quality and innovative antibodies for in vitro diagnostic use to further serve the clinical market.
---

CellaVision is the world-leading provider of digital solutions for medical microscopy in the field of haematology
---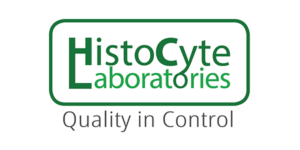 HistoCyte Labroatories Ltd manufacture a range of cell line controls for same slide use in immunohistochemistry (IHC) and in situ hybridization (ISH).
---

ZytoVision®  is an innovative company focused on the development and production of high quality, state-of-the-art diagnostic products of prognostic, predictive and therapeutic value, primarily for tumour diagnosis, based on the technique of in situ hybridization. They pride themselves on having the largest portfolio of up-to-date FISH and CISH probes covering solid tumour, haematology genetics and human pathogen viruses for research and diagnostics.
---

Immuno Concepts is an internationally recognised manufacturer of diagnostic products for systemic rheumatic disorders and are considered leaders in ANA testing with the unique HEp-2000® ANA substrate. The Image Navigator® is an automated microscope for reading IIF slides which improves workplace efficiency and the training of staff.
---

As a global leader in allergy and autoimmune disease diagnostics, Thermo Fisher Scientific is committed to providing accurate, clinically relevant testing solutions to aid in the proper disease diagnosis and patient management.
---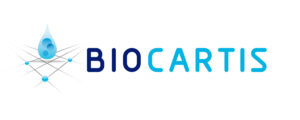 Biocartis is an innovative molecular diagnostics company committed to revolutionise molecular testing with its unique Idylla platform. The Idylla platform is a fully automated sample-to-result, real-time PCR system that offers accurate, highly reliable molecular information from virtually any biological sample, in any setting, allowing fast and effective treatment selection.

Theradiag is a pioneer and global leader in the development and manufacturing of innovative in-vitro diagnostic products for Therapeutic Drug Monitoring (TDM). Theradiag offer the most comprehensive range of tests for monitoring the monoclonal antibodies used in the treatment of auto-immune and inflammatory bowel disease with the new fully automated i-Tracker system, and LISA TRACKER.
| | |
| --- | --- |
| Theradiag |   |
| Theradiag MULTI parameters QC for the FEIA-based systems Brochure | Download Here → |
| Theradiag Immunotrol for Assay Validation Brochure | Download Here → |
| Theradiag Therapeutic Drug Monitoring Tracker Flyer | Download Here → |
---

Devyser are specialists when it comes to complex DNA testing within hereditary diseases and oncology with products used to guide targeted cancer therapies and enable rapid prenatal diagnostics. Included in their portfolio is the BRCA NGS kit for detection of BRCA1 and BRCA2 variants in germline and somatic samples, as well as their alpha and beta Thalassemia NGS one-tube solution.
---

Invivoscribe provides a comprehensive selection of PCR-based gene rearrangement, chromosome translocation, and gene mutation Research Use Only testing reagents and controls. They also provide CE-marked in vitro diagnostic products that are used to identify, classify and monitor leukemias, lymphomas and other lymphoproliferative diseases.
---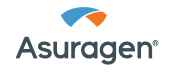 Asuragen's molecular assays are designed to provide streamlined workflow and ease of use and is comprised of two product portfolios; Genetics and Oncology. The genetics portfolio includes assays aiding in the detection of the FMR1 and C9orf72 gene, while the Oncology assays use molecular methods ranging from qPCR to NGS to assist our understanding of cancer.
---

Sebia is the world leader in protein separation through innovative electrophoresis systems designed to address the needs of clinical diagnostic laboratories in various segments. Sebia provide instruments and reagents for agarose gel electrophoresis, a well-established and robust protein separation technology and the most used capillary electrophoresis technique worldwide with fully automated protein separation at high resolution and reproducibility.
function resizeCTA(){
jQuery(".em_ctab__cta_main_container").each(function(){
var containerHeight = jQuery(this).outerHeight(); var containerWidth = jQuery(this).width();
var content = jQuery(this).find('.em_ctab__cta_content p'); var button = jQuery(this).find('.em_ctab__cta_button');
button.css('top', (containerHeight/2 - button.outerHeight()/2) );
var marginRight = button.outerWidth() + 25;
content.css('margin-right', marginRight);
});
}
jQuery( window ).resize(function() { resizeCTA(); });
jQuery(document).ready(function(){ resizeCTA(); });