Abacus dx VET Expo Showcase

Abacus dx is pleased to showcase our range of veterinary in-vitro diagnostic and research products at this year's Vet Expo. Our offer ranges from simple to use point-of-care diagnostics through to bench top laboratory equipment and sophisticated multiplex kits ideal for veterinary researchers wanting to measure multiple analytes from a single sample.  
We are proud to partner with high quality suppliers including: Indical, Merck, Cellavision and Demeditec.
---

Merck offers efficient Multiplex assay kits based on Luminex xMAP technology. These highly verified assays save time and samples, facilitating scientific efforts dedicated to improving the health of companion and livestock animals. MILLIPLEX kits can analyse the following animal species: Canine, Feline, Bovine, Equine, Porcine, Ovine, Mouse, rat and Non-human primate.
---
INDICAL is a leading supplier of veterinary molecular diagnostics, diagnostics workflow solutions and associated protocols for veterinary use. All these, together with INDICAL's solid technical support empowering Veterinary customers in Australia and New Zealand.
---

CellaVision is the world-leading provider of digital solutions for medical microscopy in the field of haematology. 
---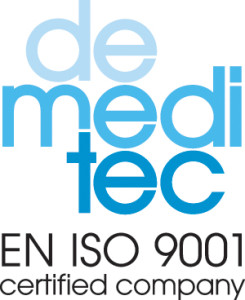 Demeditec Diagnostics is a supplier for diagnostic test kits that offer many species-specific test kits of which some are unique worldwide. Demeditec offer a comprehensive range of immunoassays for the determination of various parameters for veterinary diagnostics, in different animals like rat, mouse, dog, cat, cattle, horse and some others, using samples like blood, serum, plasma, saliva and urine.  Steroid measurement of the free steroid fraction in animals is possible by using salivary samples.  
---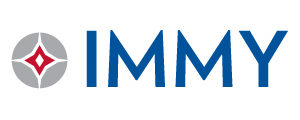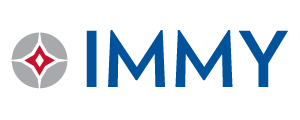 IMMY manufactures and markets innovative lines of diagnostic tests and reagents for infectious diseases, more specifically fungal infections.
Founded in 1979, IMMY has evolved from a company that filled a need in the market to an organization with a global focus on saving lives through the production of affordable diagnostics. With products for cryptococcus, aspergillus, histoplasma, coccidioides, and blastomyces, IMMY is setting the standard with accurate and affordable diagnostics for fungal infectious diseases.
---


ScheBo® • Biotech AG is an innovative biotech company that is active in the fields of development, production and marketing of diagnostics. ScheBo® • Elastase 1- Canine is a non-radioactive and highly sensitive and specific assay for the determination of canine pancreatic elastase 1 (E1) in faeces, which reflects the exocrine capacity of the pancreas. Using this test exocrine pancreatic insufficiency can be distinguished from intestinal diseases and hepatobiliary disorders affecting the small intestine. 
| | |
| --- | --- |
| ScheBo Biotech |   |
| ScheBo BioTech Elastase 1 – Canine  | View Here → |
function resizeCTA(){
jQuery(".em_ctab__cta_main_container").each(function(){
var containerHeight = jQuery(this).outerHeight(); var containerWidth = jQuery(this).width();
var content = jQuery(this).find('.em_ctab__cta_content p'); var button = jQuery(this).find('.em_ctab__cta_button');
button.css('top', (containerHeight/2 - button.outerHeight()/2) );
var marginRight = button.outerWidth() + 25;
content.css('margin-right', marginRight);
});
}
jQuery( window ).resize(function() { resizeCTA(); });
jQuery(document).ready(function(){ resizeCTA(); });