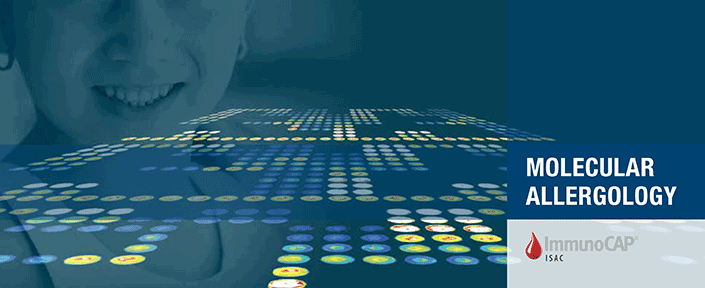 When you need the bigger picture in allergy
Last updated: 16th June, 2016
ImmunoCAP ISAC, a highly advanced tool for revealing the patient's IgE antibody profile, is yet again available to benefit a clinical practice.
Through its unique multiplexing in vitro diagnostic test, ImmunoCAP ISAC aids the allergology specialist to get a broader view on allergic symptoms.
ImmunoCAP ISAC is based exclusively on allergen components and delivers antibody results for a fixed panel of 112 components from 51 allergen sources.
Please contact your pathology provider for information on the testing available.
Click here for more information.
Click here for a review of the many clinical applications of ImmunoCAP ISAC demonstrated since the launch of the first microarray.
Go Back