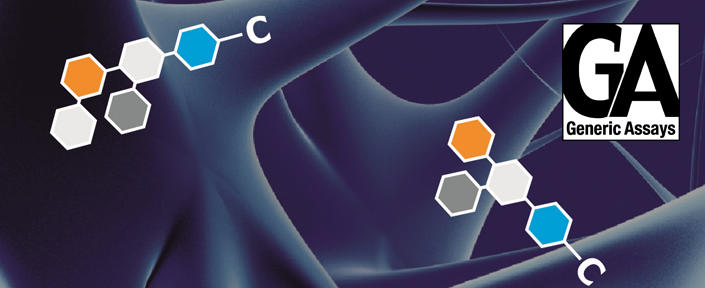 Abacus ALS now distributes Generic Assays products for autoimmune diseases
Last updated: 16th May, 2017
Abacus ALS is pleased to represent Generic Assays GmbH (GA), in Australia and New Zealand.
GA focuses primarily on products for the differential diagnosis of autoimmune diseases, such as:
One of their key assay is an Anti-Ganglioside Dot for the diagnosis of polyneuropathy that won a technology transfer prize from the Land Brandenburg in 2005.  Autoimmune neuropathies are characterized by a number of clinical symptoms, which are not distinguishable from other neuropathies.  Neuropathies with autoimmune pathogenesis (13 % of neuropathies) can therefore be misdiagnosed as being idiopathic and consequently mistreated.  The determination of anti-ganglioside antibodies serves not only as opportunity to diagnose autoimmune neuropathies, but also provides therapeutically relevant information regarding the subtype of neuropathic disease.

Anti-Ganglioside Dot Specifications
Assay principle:  Dot assay
Format:  membranes coated with GM1, GM2, GM3, GM4, GD1a, GD1b, GD2, GD3, GT1a, GT1b, GQ1b, sulfatides
Conjugate:  anti-human-IgG-HRP, anti-human-IgM-HRP
Substrate:  TMB
Total incubation time:  120 (4°C)-60 (4°C)-10
Sample volume:  10 µl neat serum
Available format:  20×12 determinations
 
Go Back