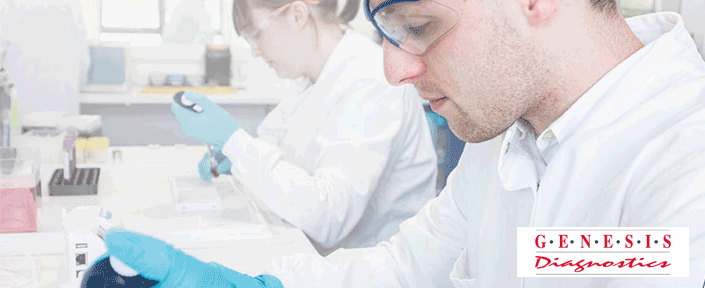 GENESIS ds-DNA IgG antibodies ELISA Kit available from Abacus ALS
Last updated: 16th January, 2017
Circulating antibodies to dsDNA are strongly associated with Systemic Lupus Erythematosus (SLE). Among the multitude of assays for antibodies to DNA, the most commonly used are immunofluorescence on Crithidia luciliae, radiobinding assays (Farr assay and PEG assay) and ELISA. Different assay systems are not always comparable, owing to differences in DNA sources and antigen presentation. The GENESIS DNA antibody kit uses human DNA and a unique proprietary technology for attachment of the DNA to the microplate wells, which results in stable and consistent antibody binding during the assay.
The GENESIS ds-DNA IgG antibodies kit is a rapid ELISA method for the detection of IgG antibodies to double-stranded (ds) DNA. It is intended as an aid to diagnosis of systemic lupus SLE.
GENESIS Autoimmunity Panel is a range of enzyme-immunoassay (ELISA) tests for the detection and quantification of multiple autoimmune diseases. Kits contain reagents which are ready-to-use and colour coded to ensure accurate reagent dispensing. The assays require minimal pipetting steps, making them convenient for manual processing, but can easily be automated when larger numbers of patient samples are to be screened.

References
Isenberg, D A et al: Arthritis Rheumatol 27 132-138 (1984)
Felkamp TEM et al: Ann Rheum Dis 47, 740-746 (1988)
Halbert SP et al: J Clin Lab Med 97, 97-111 (1981)
Tan EM et al: Arthritis Rheumatol 25, 1271-1277 (1982)
Tan EM et al: Adv Immunol 33,167-240 (1982)

Ordering Details
Genesis dsDNA Ab ELISA assay – GD10
dsDNA Abs Control serum – GDA04
Go Back