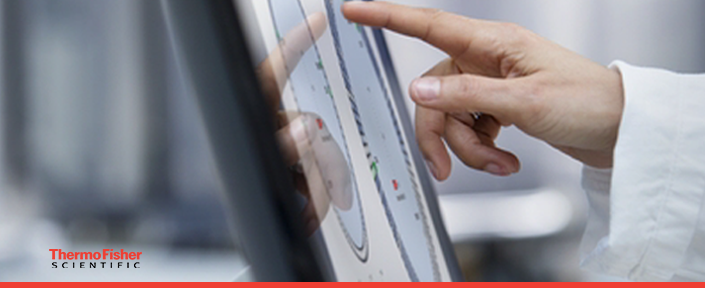 Phadia Prime Software
Last updated: 01st September, 2021
Phadia Prime is the operator software developed for the Phadia Laboratory Systems: Phadia™ 100, Phadia™ 200, Phadia™ 250, Phadia™ 1000, Phadia™ 2500 series and Phadia™ 5000 series of instrument.
Features of Phadia Prime
Handles requests calculations, statistics, and results for dedicated in vitro diagnostic ImmunoCAP™ and EliA™ tests to aid in the diagnosis of allergic and autoimmune diseases.
Includes several modules: Test Management, Result Reporting, Stock Management, System Integration, Connectivity, Phadia LabCommunity, Quality Club and Help Function.
The software also includes the possibility to enable Phadia Prime Add-on functionality.
LIS Connectivity
Communicates with Laboratory Information Systems (LIS) and Laboratory Automation Systems (LAS) and enable direct contact with the remote Thermo Fisher Service teams through connection to Phadia™ LabCommunity.
Runs on Microsoft operating system Windows 7 (SP1) and Windows 10.
The operation of Phadia 100, Phadia 250, Phadia 1000, Phadia 2500 series and Phadia 5000 series of instruments requires an external PC running Phadia Prime software.
Phadia 200 instrument has the Phadia Prime software built in for stand-alone operation.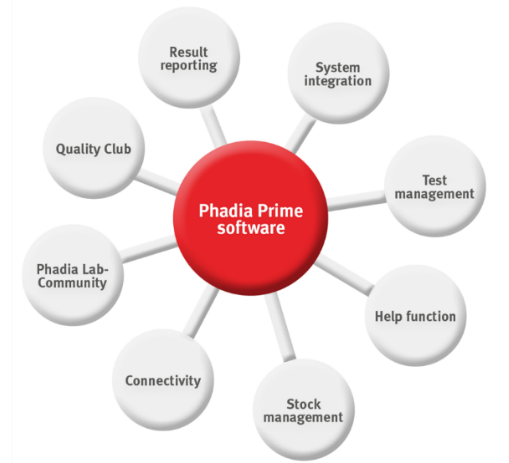 function resizeCTA(){
jQuery(".em_ctab__cta_main_container").each(function(){
var containerHeight = jQuery(this).outerHeight(); var containerWidth = jQuery(this).width();
var content = jQuery(this).find('.em_ctab__cta_content p'); var button = jQuery(this).find('.em_ctab__cta_button');
button.css('top', (containerHeight/2 - button.outerHeight()/2) );
var marginRight = button.outerWidth() + 25;
content.css('margin-right', marginRight);
});
}
jQuery( window ).resize(function() { resizeCTA(); });
jQuery(document).ready(function(){ resizeCTA(); });
Go Back