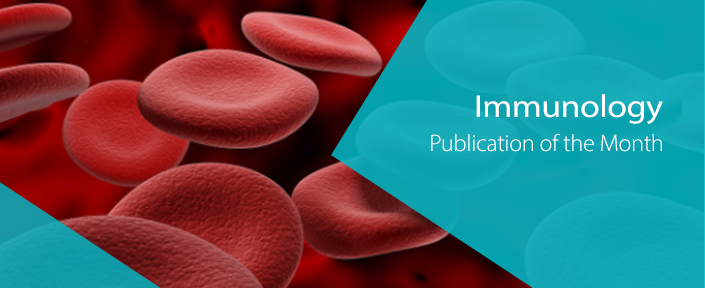 White Paper: The Serum Tryptase Test, Use in Clinical Hematology
Last updated: 23rd November, 2020
Products are for professional/laboratory use only.
White paper:  The Serum Tryptase Test – Use in Clinical Hematology
Wolfgang R. Sperr & Peter Valent, Medicaly University of Vienna
Serum tryptase has been identified as a most reliable and most informative serologic biomarker of myeloid neoplasms.
Various myeloid disorders and neoplasms, including systemic mastocytosis, myelodysplastic syndromes, myeloproliferative neoplasms, acute myeloid leukaemias, chronic myeloid leukaemia and chronic eosinophilic leukaemia can present with elevated tryptase levels.
Recent data suggests that the serum tryptase level is of diagnostic and/or prognostic significance in these patients.
This article focuses on the role of tryptase as a serologic biomarker of myeloid neoplasms and focuses on the clinical value of tryptase measurement in daily practice and provides  recommendations for use of this biomarker in clinical hematology.
---
---
---
function resizeCTA(){
jQuery(".em_ctab__cta_main_container").each(function(){
var containerHeight = jQuery(this).outerHeight(); var containerWidth = jQuery(this).width();
var content = jQuery(this).find('.em_ctab__cta_content p'); var button = jQuery(this).find('.em_ctab__cta_button');
button.css('top', (containerHeight/2 - button.outerHeight()/2) );
var marginRight = button.outerWidth() + 25;
content.css('margin-right', marginRight);
});
}
jQuery( window ).resize(function() { resizeCTA(); });
jQuery(document).ready(function(){ resizeCTA(); });
Go Back