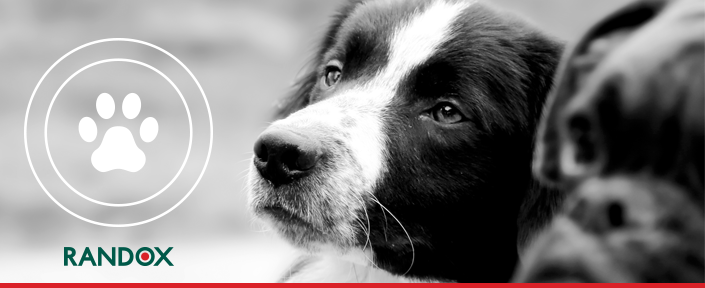 Canine CRP – Randox Veterinary Diagnostic Solutions
Last updated: 10th July, 2019
What is Canine CRP?
CRP (C-Reactive Protein) is an acute phase protein produced by the liver in response to tissue injury, infection, or other inflammation.
Elevated concentration levels of CRP occur much earlier compared to other acute phase reactants, usually within 4 to 6 hours. This rapid response to trauma or infection is what distinguishes the features of CRP. In addition, CRP levels return to normal quickly at the end of an acute episode making CRP useful for both the detection of acute inflammation episodes as well as monitoring CRP treatment. 
For more information on inflammatory episodes in canines, please click here.
Abacus dx is the exclusive distributor for Randox in New Zealand.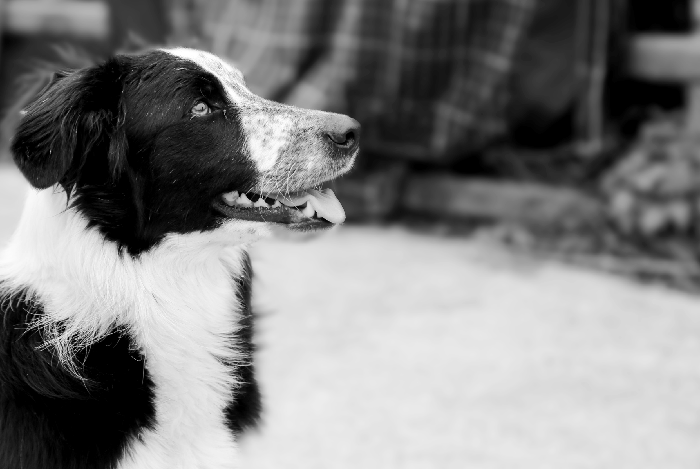 Why measure Canine CRP?
Canine CRP is used when inflammation is suspected and allows the extent of inflammation to be determined. Inconjunction with physical examination of signs and symptoms, it can be used to determine acute inflammatory conditions and to detect a relapse of an immune-mediated disease or flare-up of a chronic inflammatory disease.
CRP in canines has been useful in determining the severity of the inflammation as CRP in healthy dogs is present in low concentrations (5 mg/dl) but can elevate to 600 mg/dl depending on the severity of the inflammation.
CRP can be useful in determining if a dog is pregnant as CRP levels increase to 80 mg/dl around four to five weeks after ovulation and return to normal five weeks later.
Canine CRP is also useful as a treatment-independent marker such as treatment for inflammation using steroids or antibiotics.  Canine CRP is commonly used to diagnose viral and bacterial infections and infectious diseases including:
Pancreatitis
Neoplasia
Steroid-responsive meningitis arteritis
Valvular disease
Parvoviral enteritis
Nasal disease
Inflammatory bowel disease
Cystitis
Other possible uses for CRP testing are assessing tissue injury and as a marker for naturally occurring renal disease.
Randox Canine CRP
Having been rigorously tested, Randox Canine CRP is validated for use with canines and has been scientifically proven as successful and reliable for routine clinical purposes.
Key Benefits of the Randox Canine CRP Reagent:
Immunoturbidimetric method
Liquid ready-to-use reagents stable to expiry when stored at 2 – 80°C
Wide measuring range of 8-200 mg/l
CRP in healthy dogs can be found at levels well below 35 mg/L, therefore Randox Canine CRP comfortably detects abnormal levels
In addition a wide measuring range allows for slight variations of normal ranges across different canine species and ensures accurate results
Calibrator included in kit
Instrument Specific Applications are available for a wide range of biochemistry analysers.  Please contact us to enquire about your specific analyser.
---
function resizeCTA(){
jQuery(".em_ctab__cta_main_container").each(function(){
var containerHeight = jQuery(this).outerHeight(); var containerWidth = jQuery(this).width();
var content = jQuery(this).find('.em_ctab__cta_content p'); var button = jQuery(this).find('.em_ctab__cta_button');
button.css('top', (containerHeight/2 - button.outerHeight()/2) );
var marginRight = button.outerWidth() + 25;
content.css('margin-right', marginRight);
});
}
jQuery( window ).resize(function() { resizeCTA(); });
jQuery(document).ready(function(){ resizeCTA(); });
Go Back