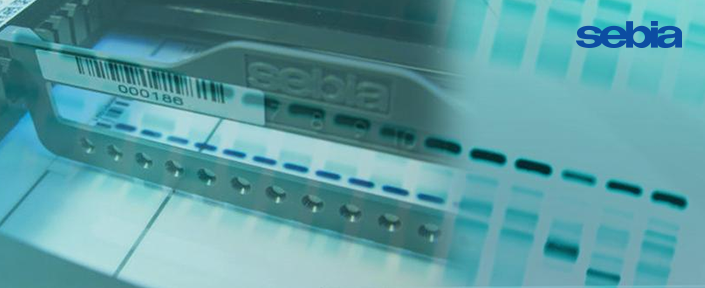 HYDRASHIFT 2/4 DARATUMUMAB Assay now available
Last updated: 02nd February, 2022
Products are for professional/laboratory use only.
Abacus dx as the exclusive Australian distributor of Sebia, is pleased to announce the availability of the HYDRASHIFT 2/4 DARATUMUMAB assay, intended to be used with HYDRAGEL IF, for the qualitative detection of monoclonal proteins in human serum by immunofixation electrophoresis.
---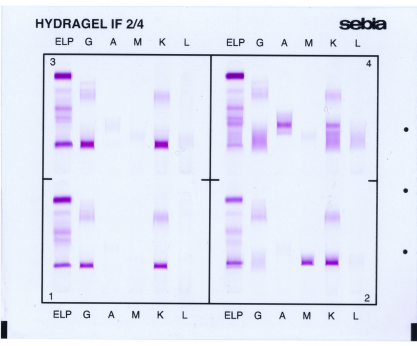 This in vitro diagnostic (IVD) reagent mitigates the daratumumab-mediated interference seen in Immunofixation results for patients with multiple myeloma treated with DARZALEX® (daratumumab), a fully human monoclonal antibody that binds to CD38.
---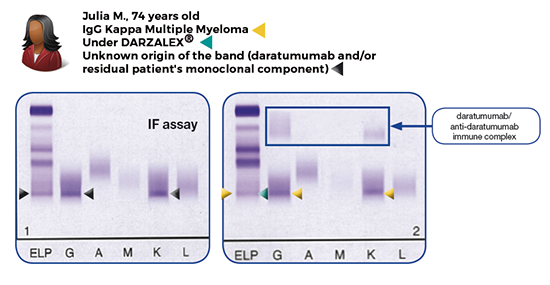 The HYDRASHIFT 2/4 DARATUMUMAB Immunofixation assay is the result of a collaboration between Sebia (Paris, France) and Janssen Biotech, Inc. (Horsham, PA, USA), to provide the clinical community with better tools to monitor patients with multiple myeloma in line with the International Myeloma Working Group's (IMWG) latest recommendations.
The HYDRASHIFT 2/4 DARATUMUMAB assay is performed on the Sebia HYDRASYS 2 agarose gel platform. The implementation of this assay will be easy and seamless in many of existing customer sites.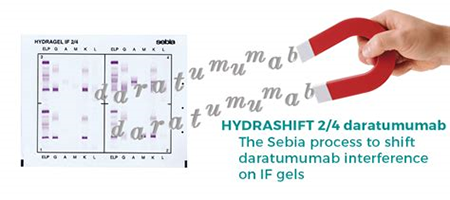 ---
Abacus dx is the exclusive distributor for Sebia in Australia only.
function resizeCTA(){
jQuery(".em_ctab__cta_main_container").each(function(){
var containerHeight = jQuery(this).outerHeight(); var containerWidth = jQuery(this).width();
var content = jQuery(this).find('.em_ctab__cta_content p'); var button = jQuery(this).find('.em_ctab__cta_button');
button.css('top', (containerHeight/2 - button.outerHeight()/2) );
var marginRight = button.outerWidth() + 25;
content.css('margin-right', marginRight);
});
}
jQuery( window ).resize(function() { resizeCTA(); });
jQuery(document).ready(function(){ resizeCTA(); });
Go Back