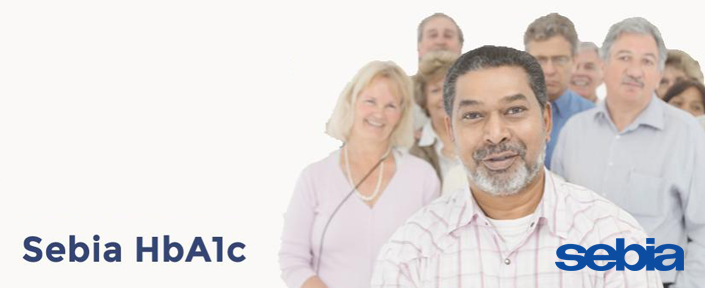 Sebia HbA1c
Last updated: 02nd February, 2022
Products are for professional/laboratory use only.
The Sebia HbA1c kit is designed for the separation and quantitation of the HbA1c glycosylated fraction of haemoglobin in human blood by capillary electrophoresis providing a high throughput method with clear-cut and precise results. It has been certified by the NGSP and the IFCC.
High resolution separation of haemoglobin fractions

without co-migration of common haemoglobin variants

No interference or alteration of results from:

Labile HbA1c
Carbamylated Hb
Elevated HbF, HbS, HbC, HbD, HbE
Triglycerides or Bilirubin
Capillary Electrophoresis Automation:
Complete walk-away technology

Capillarys 3 MC
Capillarys 3 Tera
Capillarys 2 Flex Piercing
Minicap Flex Piercing

Automatic red cell haemolysate preparation
High analytical precision

NGSP/IFCC certified results
PHORESIS CORE Software:
Interpretation and results validation
Multi-criteria search function; including patient result history
SQL Client/Server database

Networking of all Sebia Instruments

within a laboratory
between distant sites

Decentralised validation
Abacus dx is the exclusive distributor for Sebia in Australia only.
function resizeCTA(){
jQuery(".em_ctab__cta_main_container").each(function(){
var containerHeight = jQuery(this).outerHeight(); var containerWidth = jQuery(this).width();
var content = jQuery(this).find('.em_ctab__cta_content p'); var button = jQuery(this).find('.em_ctab__cta_button');
button.css('top', (containerHeight/2 - button.outerHeight()/2) );
var marginRight = button.outerWidth() + 25;
content.css('margin-right', marginRight);
});
}
jQuery( window ).resize(function() { resizeCTA(); });
jQuery(document).ready(function(){ resizeCTA(); });
Go Back