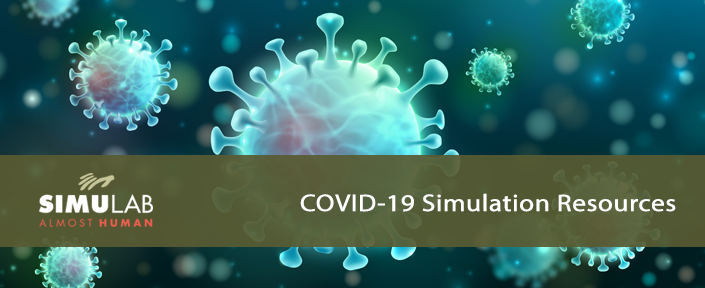 Simulab COVID-19 Simulation Resources
Last updated: 13th July, 2020
During this unprecedented COVID-19 crisis, the teams at Abacus dx and Simulab strive to support our simulation partners around the world as you prepare for the large volume of patients entering the ICU, and the urgent need for your healthcare professionals to be trained in ICU protocols.
---
Special Offer
We recognize that hands-on skills are vital at this time in the training of airway and ventilator management, central line insertion and maintenance, and intraosseous injections. Below is a list of our offerings to support your training at this time, and if all three items are purchased as a bundle, we can offer a special 5% discount off the regular price!
Please quote the promotional code SIM-5 when placing orders.
---
AirwayMan Trainer
Meet AirwayMan®, he's going to change the way you think about and use airway trainers. Simulab has combined their expertise in soft tissue technology, their focus on durable yet replaceable components, along with ease of use and cost effective solutions to revolutionize this market. Every part of AirwayMan is carefully engineered to recreate the familiar movements, textures and delicate nuances of human anatomy. AirwayMan includes the same cricothyroid structures found in TraumaMan—the most widely used cricothyroidotomy trainer in the world.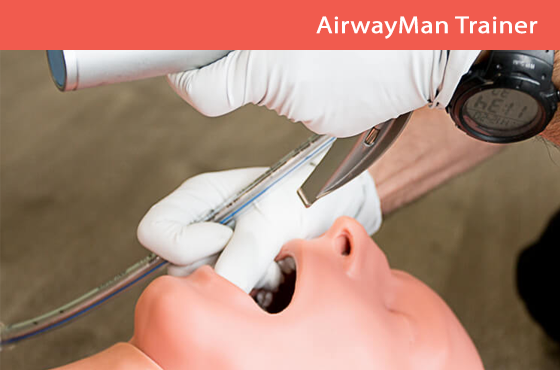 CentraLineMan
CentraLineMan® is the most widely used Central Venous Catheterisation training solution on the market today. This flexible system offers unsurpassed value alongside clinically relevant anatomy, ultrasound-compatible tissues, and market-leading durability. When used with rigorous training, CentraLineMan is proven to reduce patient complications from central venous catheter insertion.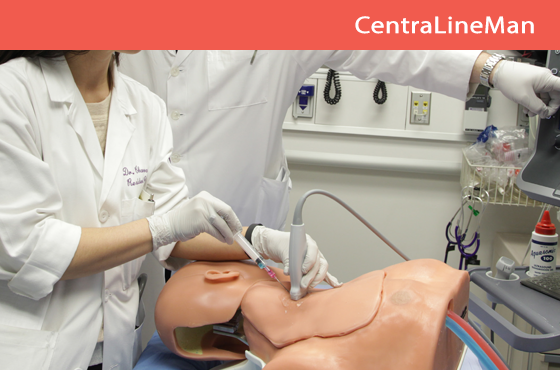 Intraosseous Trainer
The Intraosseous (IO) Insertion Pad provides an opportunity to repeatedly run-through critical IO insertion training techniques outside of emergency cases. Practice pushing the needle tip through the skin until it rests against the bone, and gently drill into the bone until the hub is close to the skin. This cost-effective pad is large enough for repeated use and includes soft tissue and cancellous bone.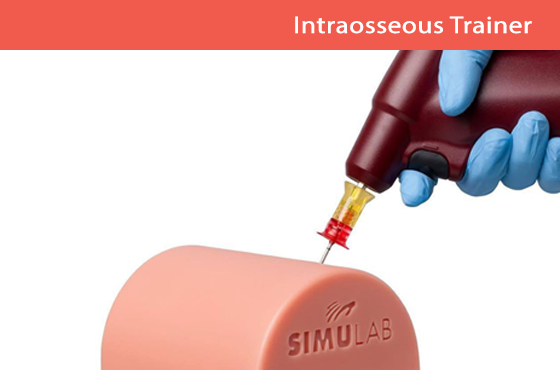 ---
---
*Terms and Conditions:
All orders must be received by COB 30th June 2020
Discount only applies when all three products are purchased as a bundle
The relevant promotional code must be clearly stated when ordering
Offer is for 5% off list price, no further discounts apply
Not to be used in conjunction with any other offers
Discount does not apply to packing, shipping, and handling
function resizeCTA(){
jQuery(".em_ctab__cta_main_container").each(function(){
var containerHeight = jQuery(this).outerHeight(); var containerWidth = jQuery(this).width();
var content = jQuery(this).find('.em_ctab__cta_content p'); var button = jQuery(this).find('.em_ctab__cta_button');
button.css('top', (containerHeight/2 - button.outerHeight()/2) );
var marginRight = button.outerWidth() + 25;
content.css('margin-right', marginRight);
});
}
jQuery( window ).resize(function() { resizeCTA(); });
jQuery(document).ready(function(){ resizeCTA(); });
Go Back