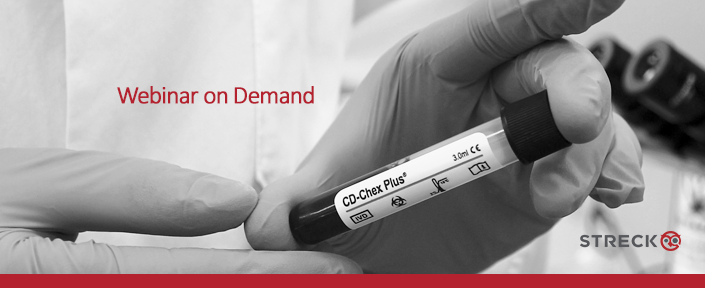 Webinar: Quality Pillars for Building Measurement Assurance in Flow Cytometry
Last updated: 06th February, 2019
Abacus dx invites you to register for the on-demand Streck-sponsored webinar "Quality Pillars for Building Measurement Assurance in Flow Cytometry", featuring speaker Dr. Virginia Litwin, Vice President of Immunology at Caprion Biosciences, Canada.
The one-hour webinar provides updates on the current best quality practices in flow cytometry and case studies for assay, reagent and instrument monitoring.
In flow cytometry, the quality pillars for building measurement assurance include instrument characterisation and standardisation; developing and validating high quality methods; and monitoring instrument and assay performance.
---
---
Virginia Litwin is a thought-leader in analytical method validation and standardisation for flow cytometry. Bringing "cytometry from bench to bedside" has been the focus of her professional activities since 1999 when she started working in translational medicine at Bristol-Myers Squibb.
Dr. Litwin is the chair of the Document Development Committee for a new Clinical Laboratory Standards Institute (CLSI) Guideline, H62: Validation of Assays Performed by Flow Cytometry. She is a councilor for both the International Society for the Advancement of Cytometry (ISAC) and the International Clinical Cytometry Society (ICCS). In addition, she serves on the ICCS Advocacy Committee, whose mission is to interface with regulatory agencies.
---
Go Back