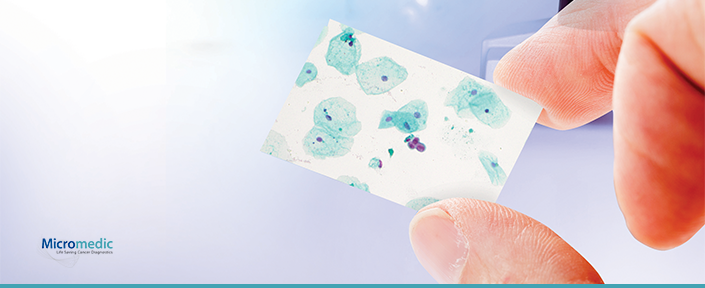 Abacus dx announce new supplier – Micromedic
Last updated: 02nd February, 2022
Products are for professional/laboratory use only.
Abacus dx are pleased to announce that we are now distributing the Micromedic Technologies Ltd products in Australia and New Zealand.
Micromedic Technologies Ltd. specialises in the development and commercialisation of innovative in vitro cancer diagnostic products and solutions.
Relying on both colour and morphology to differentiate between normal and cancer cells, CellDetect dramatically enhances the diagnostic accuracy of early stage tumours.
Using a proprietary plant extract and generic dyes, CellDetect colours the nuclei of neoplastic cells in reddish-purple while normal cells are counter-stained with green.
The technology is applicable to both urine specimens and cervical smears.
It conveniently applies standard laboratory processes for manual and automated slide staining.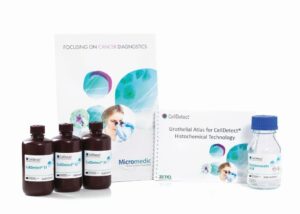 Products supplied for Research Use Only in Australia.
Products supplied for in vitro diagnostic use in New Zealand.
---
function resizeCTA(){
jQuery(".em_ctab__cta_main_container").each(function(){
var containerHeight = jQuery(this).outerHeight(); var containerWidth = jQuery(this).width();
var content = jQuery(this).find('.em_ctab__cta_content p'); var button = jQuery(this).find('.em_ctab__cta_button');
button.css('top', (containerHeight/2 - button.outerHeight()/2) );
var marginRight = button.outerWidth() + 25;
content.css('margin-right', marginRight);
});
}
jQuery( window ).resize(function() { resizeCTA(); });
jQuery(document).ready(function(){ resizeCTA(); });
Go Back