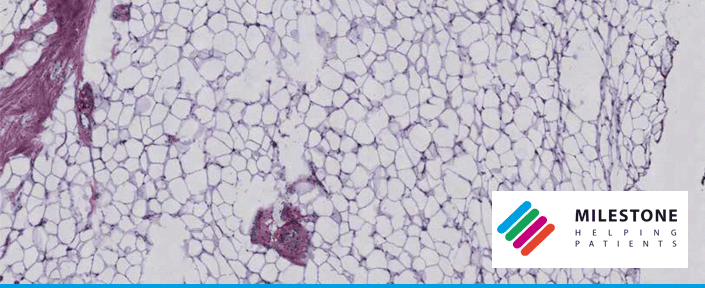 New Best Operating Procedures for Breast and other Fatty Tissues
Last updated: 01st September, 2017
Breast and fatty tissues are some of the most difficult tissues to be processed as frozen sections. Milestone have recently modified the best operating procedures section relative to these biospecimens (BOP 102 and BOP 105).
Because of the importance of the application, Milestone have created a new specific catalogue entitled,"This is a frozen section of a human breast".
With the new dedicated protocols for automatic processing and staining,excellent results are obtained.
The catalogue shows the automatic procedure with the PRESTO and the manual one with the FineFIX module.
Go Back