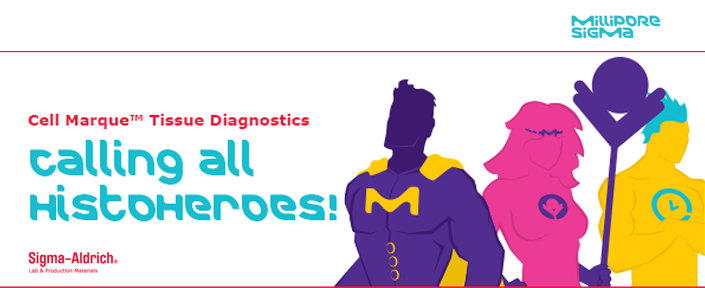 Register for Cell Marque HistoHeroes Webinars – WEEK 12
Last updated: 05th November, 2020
Complete the registration form below to receive the webinar on demand for Cell Marque HistoHeroes Webinars – WEEK 12.
Week 12:  Dermatopathology

Skin cancer is the most common cancer in the United States and around the world. However, there are many more cancers of the skin than just melanoma, basal cell carcinoma, and squamous cell carcinoma. There are many other skin cancers ranging from lymphomas of the skin to sarcomas of the skin. Let's take a look at how IHC can be used to help aid in the identification of these different skin cancers as well as differentiate between different types of skin cancer.
---
Go Back