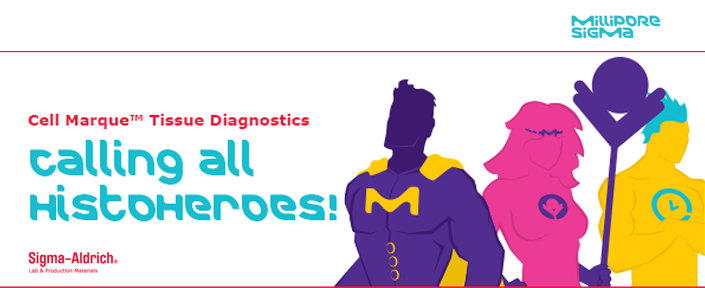 Register for Cell Marque HistoHeroes Webinars – WEEK 13
Last updated: 17th November, 2020
Complete the registration form below to receive the webinar on demand for Cell Marque HistoHeroes Webinars – WEEK 13.
Week 13:  An Aberration of Blood Cells

Leukemia is a hematologic neoplasm that affects members of all age groups. A little over 60,000 people in the US are diagnosed with leukemia each year. With constant advancement of treatment options, the importance of accurate diagnosis and detection of leukemias becomes more and more relevant to the survival of the patient, and immunohistochemistry has served as a key auxiliary test in determining these diagnoses. This presentation covers many of the basic science, facts, and statistics of hematologic malignancies, as well as the utility of immunohistochemical testing with markers such as TdT, PAX-5, CD61, and CD71 in the accurate diagnosis and survival rate of leukemia.
---
Go Back