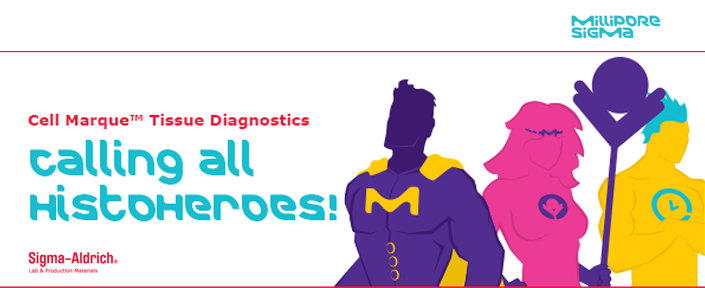 Register for Cell Marque HistoHeroes Webinars – WEEK 6
Last updated: 07th December, 2020
Complete the registration form below to receive the webinar on demand for Cell Marque HistoHeroes Webinars – WEEK 6.
Week 6:  Breast Carcinoma

Immunohistochemistry has an important function in the detection, subtyping, and therapy qualification of breast cancer. Differential diagnostic markers will determine site of origin in suspected breast carcinomas that may have metastasized. Subtyping markers can help to determine the classification of breast carcinoma diagnosed, and myoepithelial markers are useful in helping to differentiate benign lesions from malignant lesions. Various aspects of breast immunohistochemistry are discussed in this webinar, including the use of prognostic markers such as estrogen receptor, progesterone receptor, and Her2/neu as they are used in labs to determine qualification for targeted therapies.
---
Go Back