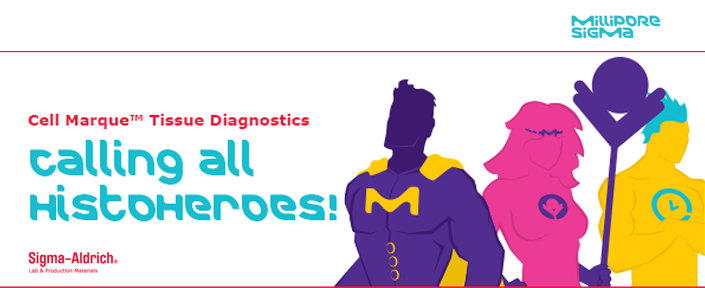 Register for Cell Marque HistoHeroes Webinars – WEEK 7
Last updated: 08th October, 2020
Complete the registration form below to receive the webinar on demand for Cell Marque HistoHeroes Webinars – WEEK 7.
Week 7:  B-cell Lymphoma 

Lymphoma is a cancer of lymphocytes, the cells which play a pivotal role in our immune system. There are at least 70 lymphoma subtypes affecting the global population and amongst the various subtypes, B-cell lymphoma accounts for about 80% of all cases. Each subtype is a product of a multistep transformation of neoplasm and an effective treatment is highly dependent on the success level of lymphoma sub-classification using specialized method such as immunohistochemical (IHC) technique. In view of the unique immunophenotype of B-cell lymphoma at various stages of lymphomagenesis, IHC has proven to be an extremely valuable diagnostic tool to both clinicians and researchers in deciphering this illness.
As such, let's get together in this webinar to understand the broad topic of B-cell lymphoma and IHC's contributions towards the diagnosis of this cancer!
---
Go Back