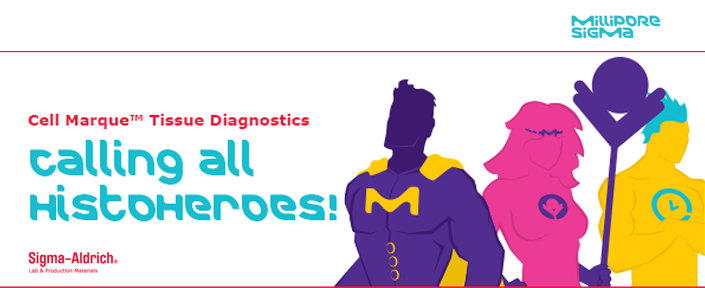 Register for Cell Marque HistoHeroes Webinars – WEEK 8
Last updated: 13th October, 2020
Complete the registration form below to receive the webinar on demand for Cell Marque HistoHeroes Webinars – WEEK 8.
Week 8:  Soft Tissue Pathology

Soft tissue tumours belong to a group of neoplasms that can cause a variety of issues in their diagnosis and treatment. They are a relatively rare group of tumours with a plethora of morphological types and subtypes. In this workshop, we will evaluate commonly used antibodies in conjunction with some key, novel IHC tests. While focusing on the soft tissue tumours a lab is likely to see, let's discuss pitfalls and breakthroughs while ultimately exploring how IHC can help aid the pathologist in an accurate diagnosis. 
---
Go Back