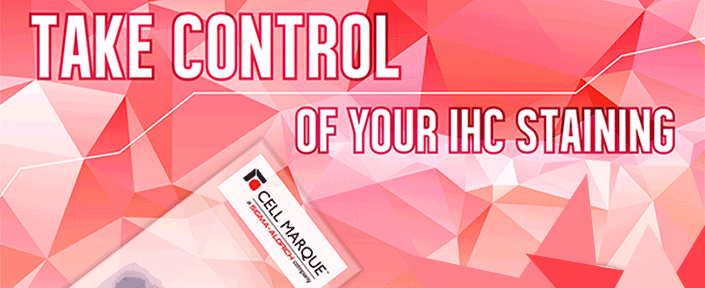 Take control of your IHC staining
Last updated: 06th July, 2016
Cell Marque™ offers an extensive array of positive control slides that correspond with the majority of our antibody portfolio. Each tissue block is selected and reviewed by a certified pathologist in order to provide our customers with quality assurance and the best overall experience when testing and validating their antibodies.  Take control of your IHC staining.
The Cell Marque™ control slide portfolio offers:
FFPE human tissues
Positively charged slides
Tissue cut optimally at 4µ
Guaranteed antigenicity
36 month shelf life
Five unstained slides per pack
Availability of rare and viral infected tissues
Increased confidence in antibody performance
Assistance with validation of new antibodies
Improved quality control of internal tissue
Cell Marque have a new educational website!
Discover new additions and features implemented into the new website including the new specialties section:
Discover Cell Marque's new website here >
View Cell Marque's newest antibodies here >
Go Back