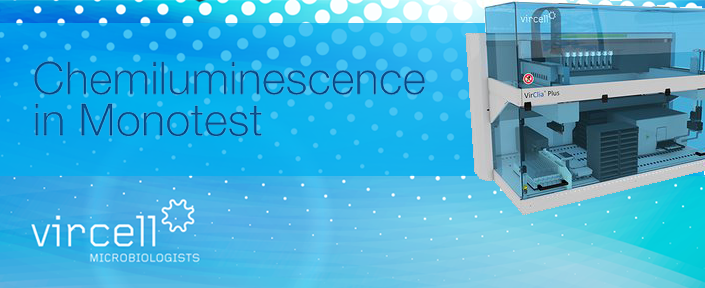 Meet the new Vircell VirClia Plus
Last updated: 16th May, 2017
It's time to welcome the New Vircell VirClia® Plus!
We are pleased to announce the launch of VirClia® Plus, the result of a successful collaboration between Vircell and Tecan.
VirClia® Plus provides high throughput automation of immunoassay-based infectious disease testing and brings flexibility, easy-to-use robotics and autonomy to your laboratory.
VirClia® Plus Features:
Capacity for 216 monotest
Fast results: 96 tests in 3h
Pipetting from primary sample tube
Custom setup of different assays
Automatic recognition of samples with an internal barcode scanner
Results shown in continuous mode
System reliability and precision robotics
Friendly software and LIS connectivity with VirCom
Dedicated technical support from Vircell
CE marked
asdf
Go Back