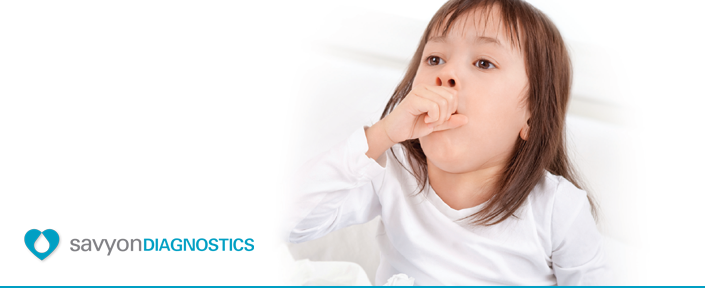 Savyon's SeroPertussis™ Toxin IgG and IgA test kits paramount for the diagnosis of pertussis
Last updated: 22nd December, 2020
Despite effective childhood vaccinations, pertussis continues to be a frequently occurring disease with worldwide pertussis cases on the rise.
A recently published article  by Katfy et al. (BMC Infectious Diseases. 2020; 20:43), demonstrated the paramount clinical utility of Savyon's SeroPertussis™ Toxin IgG and IgA test kits in the diagnosis of Pertussis.
Publication Summary:
A cross-sectional study of Bordetella pertussis seroprevalence and estimated duration of vaccine protection against pertussis in St. Petersburg, Russia
Authors: Natalia Kurova a , Elena V. Timofeeva b , Nicole Guiso c , Denis Macina d, Vaccine 36 (2018) 7936-7942 https://doi.org/10.1016/j.vaccine.2018.11.007
The study, that was conducted in Casablanca, Morocco, upon pertussis-suspected infants and their household members employed methods such as culture, RT-PCR and serology  using Savyon's SeroPertussis™ Toxin IgG and IgA test kits. 
Anti-pertussis toxin antibodies were confirmed in 39% of the cases, indicating an acute infection or recent contact. B. pertussis was confirmed in 29% household members using both direct and indirect diagnostic methods (RT-PCR and anti-PT antibodies and in 9% of cases using only serological tests. These results are in agreement with previous studies (Dinu et al., Diagn Microbiol Infect Dis. 2014;78:302–6, and others), showing the contribution of Savon's SeroPertussis™ Toxin test kits. They recommend that RT-PCR tests be complemented by serology in order to improve laboratories diagnostic capabilities of pertussis, and prevention of the transmission of the disease to infants within the household.
In addition, the authors recommend a course of action where in cases with less than two weeks of coughing, culture and PCR from nasopharyngeal samples are to be used for diagnosis and in cases where coughing has persisted for more than 2 to 3 weeks, the measurement of anti-pertussis toxin antibodies is sufficient.
Finally, it is concluded that unveiling pertussis-contaminated household contacts by RT-PCR alone is less sensitive, and must be completed using serological diagnosis.
Ordering Details:
| | | | |
| --- | --- | --- | --- |
| Product | Catalogue Number | Tests | Insert Sheets |
| SeroPertussis Toxin IgG | SVA 1231010 | 96 | view here > |
| SeroPertussis Toxin IgA | SVA 123301 | 96 | view here > |
function resizeCTA(){
jQuery(".em_ctab__cta_main_container").each(function(){
var containerHeight = jQuery(this).outerHeight(); var containerWidth = jQuery(this).width();
var content = jQuery(this).find('.em_ctab__cta_content p'); var button = jQuery(this).find('.em_ctab__cta_button');
button.css('top', (containerHeight/2 - button.outerHeight()/2) );
var marginRight = button.outerWidth() + 25;
content.css('margin-right', marginRight);
});
}
jQuery( window ).resize(function() { resizeCTA(); });
jQuery(document).ready(function(){ resizeCTA(); });
Go Back