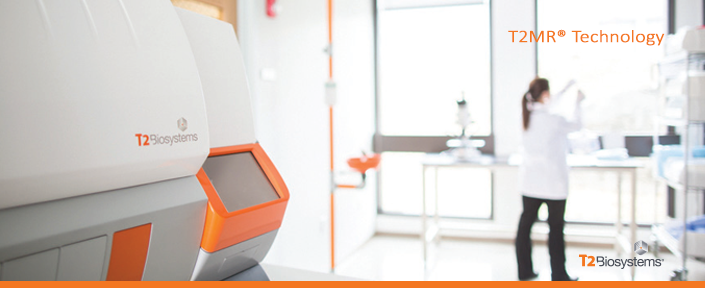 T2MR® Technology
Last updated: 05th January, 2023
Products are for professional/laboratory use only.
Redefining rapid, molecular diagnostics
T2 Magnetic Resonance (T2MR) is a proven diagnostic detection method–combining proven magnetic resonance with innovative nanotechnology to accurately identify molecular targets within patient samples without the need for purification or extraction. The T2MR technology platform offers a fast, simple and sensitive alternative to existing diagnostic methodologies.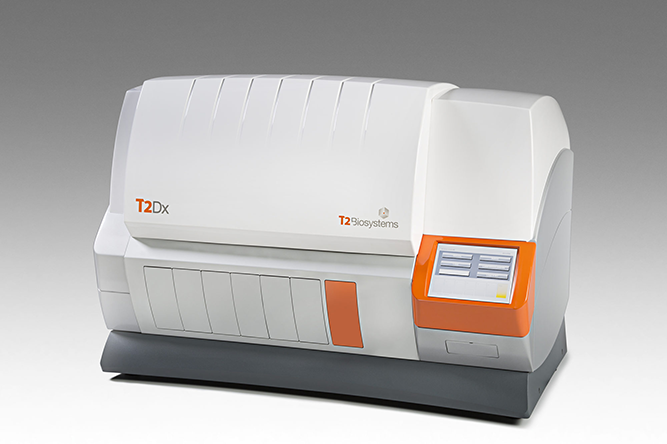 T2MR technology reduces steps, saves time and improves efficiency
Detects in a variety of unpurified samples
Direct from whole blood
• No blood culture
• No purification of nucleic acids
• No extraction of nucleic acids
Exquisite sensitivity
Detection as low as 1 CFU/mL
No interference from antimicrobials
The core of T2Direct Diagnostics™
T2Direct Diagnostics suite of products are utilized to identify some of the most common and deadly sepsis-causing pathogens directly in whole blood without the wait for blood culture, delivers faster, easier and more accurate results in 3 to 5 hours. With a sensitivity of over 91% and a specificity of over 98%, the laboratory can help clinicians administer targeted therapy in hours versus days.
Kits available for Research Use Only in Australia
---
function resizeCTA(){
jQuery(".em_ctab__cta_main_container").each(function(){
var containerHeight = jQuery(this).outerHeight(); var containerWidth = jQuery(this).width();
var content = jQuery(this).find('.em_ctab__cta_content p'); var button = jQuery(this).find('.em_ctab__cta_button');
button.css('top', (containerHeight/2 - button.outerHeight()/2) );
var marginRight = button.outerWidth() + 25;
content.css('margin-right', marginRight);
});
}
jQuery( window ).resize(function() { resizeCTA(); });
jQuery(document).ready(function(){ resizeCTA(); });
Go Back