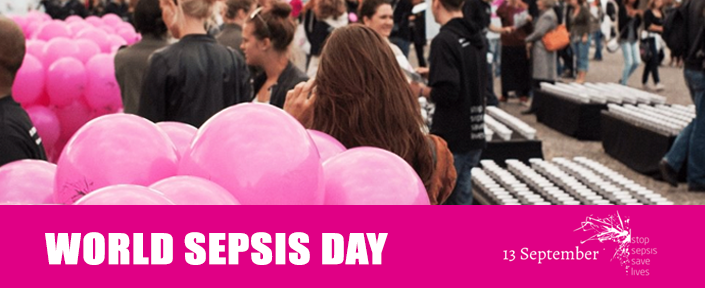 World Sepsis Day is on the 13th September 2021
Last updated: 13th December, 2022
World Sepsis Day is a Global Sepsis Alliance initiative that started in 2012 and occurs every year on September 13th with events held all over the world to raise awareness about sepsis.
World Sepsis Day is important because it is an opportunity for people worldwide to unite in the fight against sepsis.
Sepsis claims more lives annually than breast cancer, prostate cancer, and AIDS combined*. Abacus dx have recently partnered with Immunexpress and T2 Biosystems in Australia and New Zealand. Both companies offer tests that revolutionize sepsis diagnosis and treatment, with actionable results available in only a few hours.
---
SeptiCyte® RAPID
A test developed in Australia by Immunexpress, which can determine the likelihood of sepsis, and differentiate from non-infectious systemic inflammatory response syndrome (SIRS). This test runs on the Biocartis Idylla™ instrument.
---
T2 Biosystems
T2 Biosystems have developed a pathogen identification test, using MRI technology, from whole blood samples. For the diagnosis of Candida, ESKAPE pathogens, and Resistance Gene Panel using the T2Dx instrument.
---
Check regulatory status in your country.
Kits available for Research Use Only
*Vincent JL. Increasing awareness of sepsis: World Sepsis Day. Crit Care. 2012;16(5):152. Published 2012 Sep 13. doi:10.1186/cc11511. Link Here →
function resizeCTA(){
jQuery(".em_ctab__cta_main_container").each(function(){
var containerHeight = jQuery(this).outerHeight(); var containerWidth = jQuery(this).width();
var content = jQuery(this).find('.em_ctab__cta_content p'); var button = jQuery(this).find('.em_ctab__cta_button');
button.css('top', (containerHeight/2 - button.outerHeight()/2) );
var marginRight = button.outerWidth() + 25;
content.css('margin-right', marginRight);
});
}
jQuery( window ).resize(function() { resizeCTA(); });
jQuery(document).ready(function(){ resizeCTA(); });
Go Back