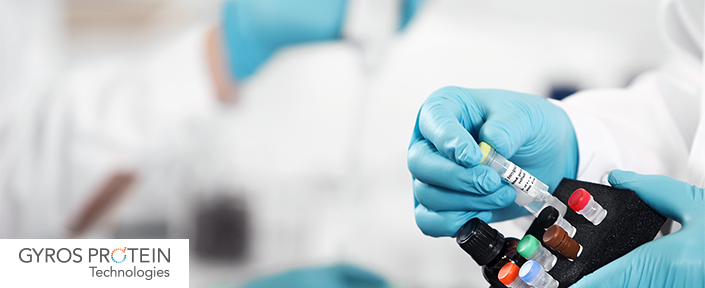 NEW Gyrolab CHO-HCP E3G Kit
Last updated: 02nd February, 2022
Products are for professional/laboratory use only.
Impurity testing of biotherapeutics? Try the new Gyrolab CHO-HCP E3G Kit. Now available in a ready to use kit optimized for Gyrolab® Systems.
Whether you need to accelerate assay development for preclinical R&D, facilitate upstream and downstream bioprocessing or meet critical data and time requirements for regulated bioanalysis, Gyrolab® Technology will put a new spin on what's possible in your laboratory.
HCP analysis with Gyrolab systems and Gyrolab CHO-HCP E3G Kit increases productivity in bioprocess development by providing: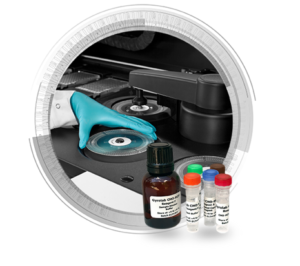 Automated workflows – reduced hands-on operation
Broad dynamic range – over four logs
Fast turn-around – 96 data points in 75 minutes
High throughput – up to 960 data points in a working day
Results comparable with ELISA
---
Gyrolab assays increase productivity in bioprocess development
Analytical results comparable to ELISA
Automation generates 96 data points within 75 minutes without manual intervention
Broad dynamic range minimizes dilutions needed, thus simplifying spike recovery and dilution linearity experiments
Short turnaround time and reduced manual intervention accelerates data-driven decision making and frees up operator time for more important tasks
Matrix insensitivity throughout the bioprocess minimizes interference and ensures robust analysis that lowers risk of repeat experiments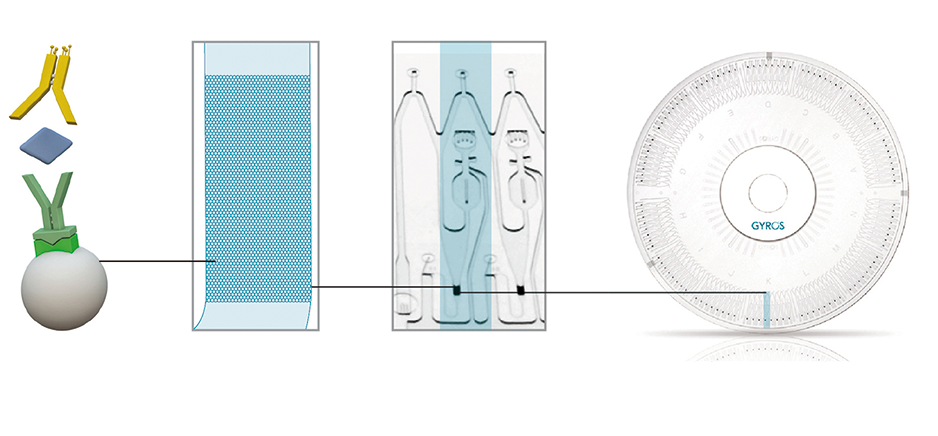 Sandwich Immunoassay format on a Gyrolab Bioaffy 1000 HC.
Gyrolab CHO-HCP E3G Kit is a ready-to-use kit containing all reagents, CDs, buffers and consumables required to obtain 96 or 4800 data points to analyse host cell proteins (HCPs) in bioprocesses for biotherapeutic drug substances produced in chinese hamster ovary (CHO) cell lines.
---
function resizeCTA(){
jQuery(".em_ctab__cta_main_container").each(function(){
var containerHeight = jQuery(this).outerHeight(); var containerWidth = jQuery(this).width();
var content = jQuery(this).find('.em_ctab__cta_content p'); var button = jQuery(this).find('.em_ctab__cta_button');
button.css('top', (containerHeight/2 - button.outerHeight()/2) );
var marginRight = button.outerWidth() + 25;
content.css('margin-right', marginRight);
});
}
jQuery( window ).resize(function() { resizeCTA(); });
jQuery(document).ready(function(){ resizeCTA(); });
Go Back