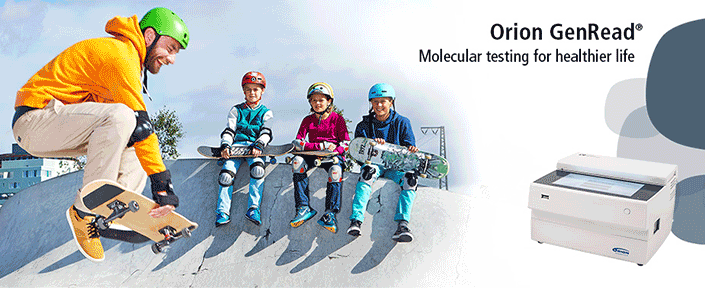 Orion GenRead – accurate and fast pathogen detection
Last updated: 27th April, 2016
Orion Diagnostica's Orion GenRead is a flexible benchtop solution including a small instrument and ready to use kits. It is intended for rapid detection of pathogens, offering a fast and accurate alternative for nucleic acid testing in various laboratory settings.
Orion GenRead is based on Orion Diagnostica's proprietary isothermal nucleic acid amplification technology, SIBA® (Strand Invasion Based Amplification).
Orion GenRead C. difficile test is available.
Read more about SIBA.
Click here to view the GenRead flyer.
Click here to visit Orion's website.
Go Back