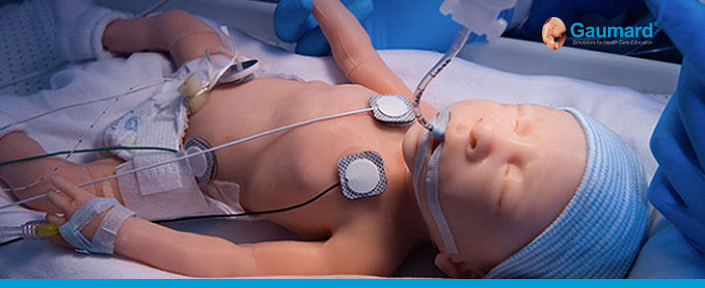 Meet the new Premie HAL S2209
Last updated: 05th February, 2019
Gaumard Premie HAL® S2209 is a lifelike, wireless and tetherless, 30-week preterm patient simulator specifically developed to facilitate the training of residents and health care professionals in the areas of preterm airway management, resuscitation, stabilization, transport, and intensive care. 
In Australia just over 8% of all babies born are premature, and about 15% of these children require care after their births*. Offering a complete solution, Premie HAL includes five Simulation Learning Experiences™ designed to enable rapid integration into your educational program and maximise learning, and reduce complications involving premature babies.
While preterm births continue to rise, simulation-based education can help you improve clinical proficiency and readiness to give the tiniest of patients the best fighting chance.
Rehearse Comprehensive Preterm Infant Care with Premie HAL S2209
---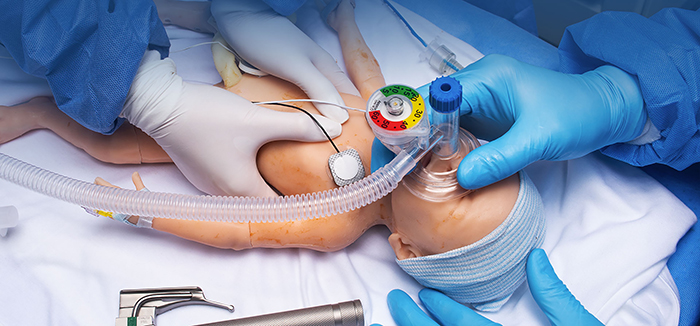 Resuscitation & Stabilisation
Anatomically accurate airway, realistic chest recoil, and real-time quality feedback allow participants to practice and improve the effectiveness of resuscitation without compromising technique.
---

Real Mechanical Ventilation
Help participants master preterm respiratory care using real mechanical ventilators and other respiratory equipment just as they would a real preterm infant.
---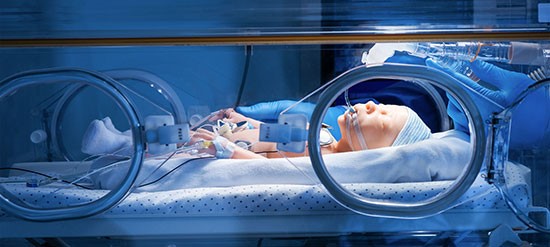 Functional in Transport
Rehearse transfers, hand-offs, and evacuation drills without interruption thanks to Premie HAL's long battery life.
---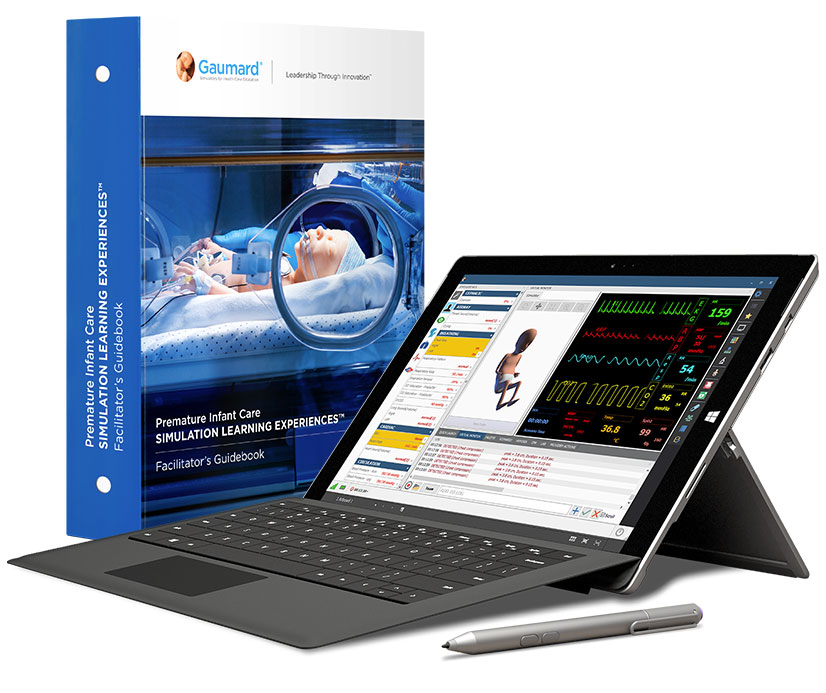 Complete Preterm Training Solution
Includes 5 Simulation Learning Experiences and a facilitator's guidebook to help you quickly and easily incorporate Premie HAL into your education program.
---
---
---
*Reference: C.J. Hawkins, October 2017 – Medium.com
function resizeCTA(){
jQuery(".em_ctab__cta_main_container").each(function(){
var containerHeight = jQuery(this).outerHeight(); var containerWidth = jQuery(this).width();
var content = jQuery(this).find('.em_ctab__cta_content p'); var button = jQuery(this).find('.em_ctab__cta_button');
button.css('top', (containerHeight/2 - button.outerHeight()/2) );
var marginRight = button.outerWidth() + 25;
content.css('margin-right', marginRight);
});
}
jQuery( window ).resize(function() { resizeCTA(); });
jQuery(document).ready(function(){ resizeCTA(); });
Go Back