SALE: 10% OFF Simulab Products
Last updated: 17th May, 2019
The Simulab 2019 Catalogue is Out Now! To celebrate we are offering 10% off Simulab products for orders received in the month of June*.
The Simulab 2019 catalogue features new products:
NEW: PacerMan- now with Right Heart Catheterization


Right Heart Catheterization is now available, allowing early cardiology fellows-in-training along with anaesthesiologist fellows to learn and practice:
– Ultrasound guided insertion and full catheterization at the Internal Jugular Vein
– Insertion of a pulmonary artery catheter and full inflation of the balloon in the vessels
– Analysing pressure waveforms as the catheter moves through the chambers
– Measuring pulmonary wedge pressures
– Diagnosing conditions such as pulmonary hypertension and decompensated heart failure
– Visualize anatomical placement of catheter through anatomical renderings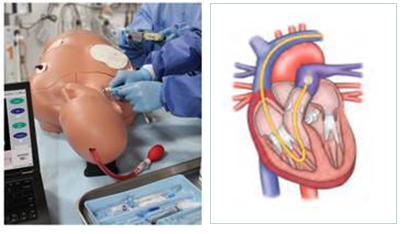 ---
NEW: AirwayMan Airway Management Trainer


Learn complete airway management from nasal and oral intubation – to needle and surgical cricothyroidotomy.

---
NEW: UltraSound ArteriaLine & ABG Trainer


With this true to life hand and arm model, users can safely practice arterial cannulation, ABG and arterial puncture in order to complete continuous blood pressure measurement and blood gas sampling in critically ill patients.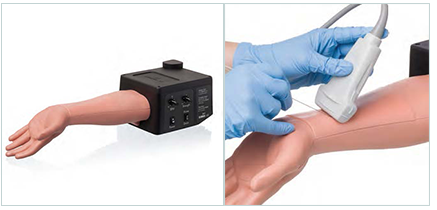 ---
NEW: Bleeding Control Leg Trainer


Simulab's new Bleeding Control Leg Trainer is a simple, cost-effective, easy to use packable wound trainer that offers a simulated haemostatic wounds for wound packing, use of haemostatic gauzes, compression and tourniquet application.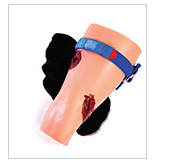 ---
---
*Terms & Conditions
Orders must be received by COB Friday 28th June 2019
The promotional code 'JUNE10' must be clearly stated when placing orders
Offer only available to customers in Australia and New Zealand
Not to be used in conjunction with any other offer
10% discount does not apply to TraumaMan or PacerMan systems
Discount only applies to new orders received on or prior to 28th June 2019 and does not apply to existing orders
Discount does not apply to shipping, packing & handling charge
Go Back