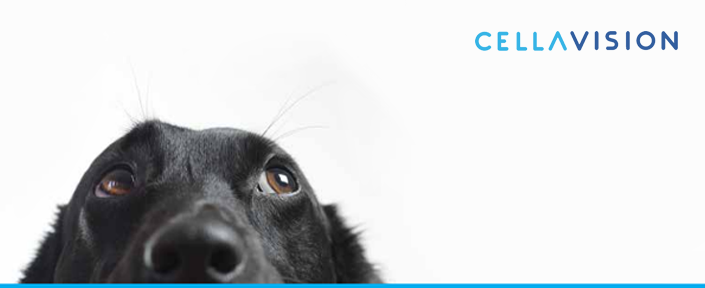 Cellavision DC1 VET for Hematology Smears has arrived
Last updated: 29th June, 2022
Products are for professional/laboratory use only.
CellaVision is the global leader of digital solutions for medical microscopy in the field of Hematology, and are pleased to announce the arrival of the Cellavision DC1 analyser for Veterinary Hematology – bringing over 20 years of hematology experience into your veterinary laboratory.
The CellaVision VET technology allows laboratories to reduce the review time for blood cell differentials by up to 50%, making it possible to take on a greater volume of samples, improve TAT's and productivity.
Replacing manual microscopy with a more standardized testing process helps you manage quality and ensures results are accurate and reliable.
It becomes easier and quicker for Veterinary Technologists to collaborate within and between lab units. Challenging slides that require a second opinion to be accessed remotely.
The DC1 VET analyser automatically performs the following analyses on Canine, Feline, Avian and other mammalian bloods.
WBC pre-classification
RBC pre-characterization
Feathered Edge Scan
---
function resizeCTA(){
jQuery(".em_ctab__cta_main_container").each(function(){
var containerHeight = jQuery(this).outerHeight(); var containerWidth = jQuery(this).width();
var content = jQuery(this).find('.em_ctab__cta_content p'); var button = jQuery(this).find('.em_ctab__cta_button');
button.css('top', (containerHeight/2 - button.outerHeight()/2) );
var marginRight = button.outerWidth() + 25;
content.css('margin-right', marginRight);
});
}
jQuery( window ).resize(function() { resizeCTA(); });
jQuery(document).ready(function(){ resizeCTA(); });
Go Back