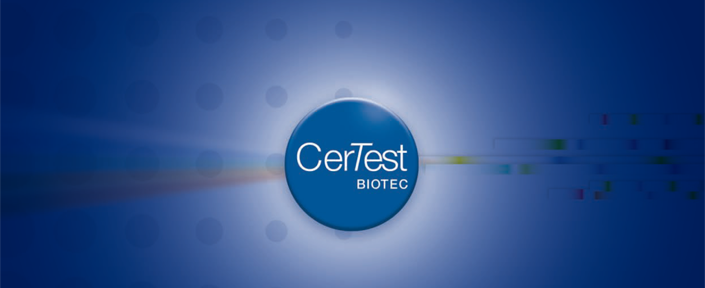 Abacus ALS now distributes CerTest Biotec
Last updated: 03rd November, 2016
Abacus ALS are pleased to announce that we are now distributing the CerTest Biotec range of products.
As an independent biotech company, CerTest lead the clinical diagnostic sector for rapid tests for the detection of viruses, bacteria and parasites in stool samples. The Rapid Tests are based on a fast, reliable and easy-interpretation process.
CerTest's leading Rapid Calprotectin kit is available now!  Click here for more information.
CerTest also offer the VIASURE product range that contains a wide range of products for Real Time PCR that allow to identify the causal pathogens of the infectious diseases.
Stool Panel
Respiratory Panel
Tropical Panel
Zika -qPCR-
Dengue -qPCR-
Chikungunya -qPCR-
All kits contain all the necessary components for the PCR assay in a stabilized format and run on the same protocol.
Download the CerTest Biotec Catalogue here >
Download the list of available Real Time PCR products here >
Go Back