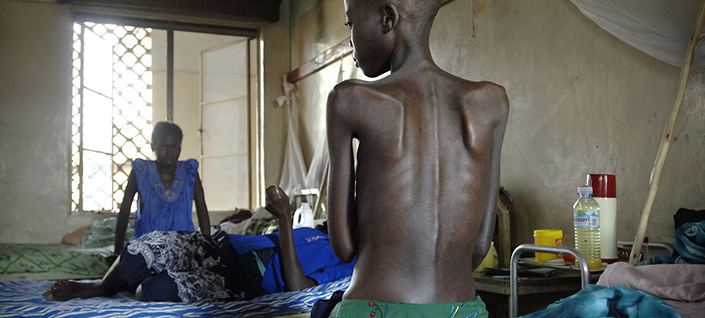 CrAg LFA in the spotlight
Last updated: 02nd February, 2022
Products are for professional/laboratory use only.
A recent article by journalist Patrick Adams highlights the need for greater use and awareness of the CrAg LFA as a diagnostic, and the critical importance of implementing national screening programs for patients with low CD4 counts.
"Global health experts believe (the CrAg LFA) could be key to stopping one of the planet's biggest killers: cryptococcal meningitis"
IMMY CrAg® LFA
The IMMY CrAg® LFA (Cryptococcal Antigen Lateral Flow Assay) is the first and only immunochromatographic dipstick assay for the qualitative and semiquanitative detection of cryptococcal antigen. This lateral flow assay is revolutionizing cryptococcal antigen testing, by delivering analytical sensitivity that is up to 200x more sensitive than other commercial assays. The CrAg® LFA is empowering health care providers in all clinical settings with rapid, reliable, and robust diagnostic results.

Unlike other cryptococcal antigen diagnostics on the market, the CrAg® LFA has excellent sensitivity across all four serotypes of Cryptococcus, including C. gattii.

The 2 year shelf life and room temperature storage ensures no reagents are wasted. Also, the moderate complexity CLIA rating allows for cryptococcal antigen testing to be easily offered on all laboratory shifts, on a STAT basis, and as a Point-of-Care assay.
Key Advantages of the CrAg® LFA: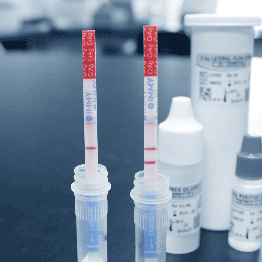 10 minute test time | 1 minute tech time
No specimen Pretreatment

No Boiling (CSF)
No Pronase™/Protease™ (serum)

2 year shelf life | Room temperature storage | Condensed Packaging
Internal Control line eliminates costly external control requirement
Qualitative and semi-quantitative results
As easy as a home pregnancy test
Only Product FDA-cleared for both C. neoformans and C. gattii
function resizeCTA(){
jQuery(".em_ctab__cta_main_container").each(function(){
var containerHeight = jQuery(this).outerHeight(); var containerWidth = jQuery(this).width();
var content = jQuery(this).find('.em_ctab__cta_content p'); var button = jQuery(this).find('.em_ctab__cta_button');
button.css('top', (containerHeight/2 - button.outerHeight()/2) );
var marginRight = button.outerWidth() + 25;
content.css('margin-right', marginRight);
});
}
jQuery( window ).resize(function() { resizeCTA(); });
jQuery(document).ready(function(){ resizeCTA(); });
Go Back