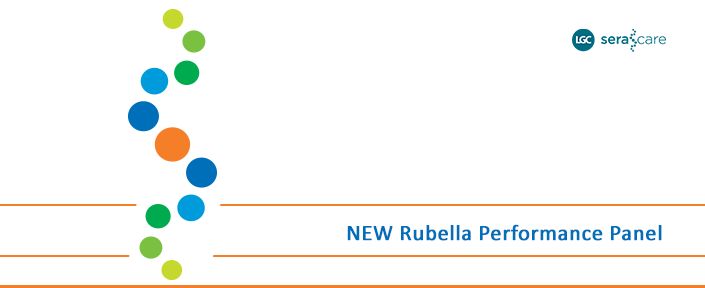 New Rubella performance panel from LGC now available
Last updated: 25th January, 2022
Products are for professional/laboratory use only.
AccuSet™ Rubella performance panel – Now available
The AccuSet™ Rubella performance panel consists of 20 undiluted plasma samples from multiple individuals with different levels of antibodies to rubella, ranging from negative to positive levels. Each sample represents a single collection event. One sample is included as a non-reactive sample and is negative for all Rubella related test methods. No preservatives have been added.
Please note the below details on the new Rubella Performance Panel:
Material Description: Rubella Performance Panel
Product code: BB08200347
Size: 20 samples x 1.0mL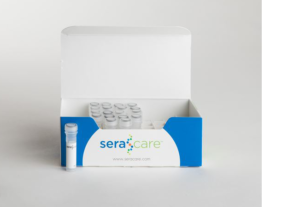 Sample collection:
20 samples in total
19 positive samples
7 samples positive for Rubella IgM antibodies
9 samples positive for Rubella IgG antibodies
1 sample negative for Rubella IgM and Rubella IgG antibodies
---
AccuSet™ performance panels are designed for use with serological and molecular assays. Each panel  contains raw and undiluted characterised plasma samples from from different donors. These performance panels are suitable to use when training laboratory staff, and also to evaluate and validate new test as well as laboratory instrumentation.
Low-titre, mixed-titre, early infection and genotype panels are offered.
Low titre panels

 Patient samples with both negative and low reactivity ranges
Values at the assay cut-off to evaluate assay limitations

 Mixed titre panels

 Patient samples covering a broad reactivity range (low, medium, high)
Evaluates assay performance and compares test methods

 Early infection panels

 Patient samples which demonstrate characteristics of an early infection based on the reactivity profile
Challenges lower limit of detection

 Genotype panels

 Patient samples collected worldwide, providing a diverse range of genotypes and subtypes
Designed to ensure assay detection across different genotypes
---
Regulatory Status: For Research Use Only. Not for use in diagnostic procedures.
Datasheet & Package Insert: Below for your reference
---
function resizeCTA(){
jQuery(".em_ctab__cta_main_container").each(function(){
var containerHeight = jQuery(this).outerHeight(); var containerWidth = jQuery(this).width();
var content = jQuery(this).find('.em_ctab__cta_content p'); var button = jQuery(this).find('.em_ctab__cta_button');
button.css('top', (containerHeight/2 - button.outerHeight()/2) );
var marginRight = button.outerWidth() + 25;
content.css('margin-right', marginRight);
});
}
jQuery( window ).resize(function() { resizeCTA(); });
jQuery(document).ready(function(){ resizeCTA(); });
Go Back