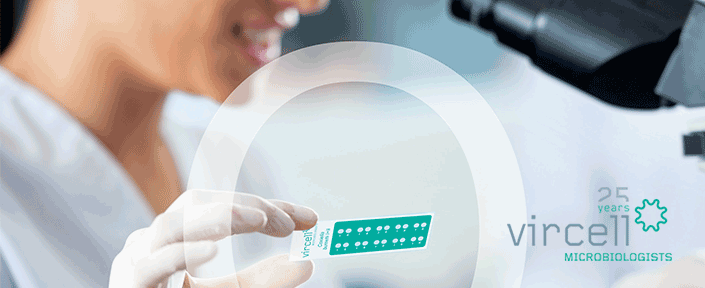 The gold standard method for detecting Q fever diagnosis
Last updated: 02nd February, 2022
Products are for professional/laboratory use only.
Q fever is a highly contagious zoonotic disease caused by the intracellular pathogen Coxiella burnetii.  As it is still a quite unknown disease the number of cases of Q fever is probably underrated. Its clinical presentation is varied, including severe forms with poor prognosis.
Acute cases often present as an asymptomatic infection, febrile syndrome, pneumonia or hepatitis; while chronic disease may course as infectious endocarditis with negative blood culture, which is a serious problem that could be lethal.
Microbiological diagnosis:

The diagnosis of Q fever should be considered in cases of fever of unknown origin, especially if the subject has been in contact with mammals likely to be infected. Direct detection of bacteria should be performed in laboratories with adequate biosafety measures and with specialized personnel. Indirect diagnosis is the most widely used and IFA is the reference method.
Indirect immunofluorescent assays (IFA) is considered the gold standard for a differential diagnosis of acute and chronic disease.  Vircell Indirect immunofluorescent assays (IFA) offer detection of IgG, IgM and IgA antibodies against C. burnetii phase I and phase II (ready-to-use reagents). 

Product Features: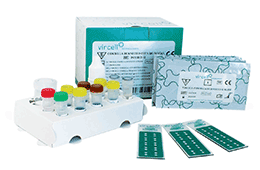 Gold standard method for a differential diagnosis of acute and chronic disease
Coxiella burnetii phase I and phase II antigen in fully coated separate wells to facilitate the reading of results
Complete kits including IgG, IgM and IgA conjugates
Ready-to-use reagents, including IgG sorbent for IgM and IgA detection
Ordering Information:
| | | |
| --- | --- | --- |
| Reference | Description | Pack Size |
| PCOBUG | COXIELLA BURNETII IFA IgG | 100 tests |
| PCOBUM | COXIELLA BURNETII IFA IgM | 100 tests |
| PCOBU I+II | COXIELLA BURNETII I+II IFA IgG/IgM/IgA | 100 tests |
| SCOBU | COXIELLA BURNETII IFA SLIDE | 100 tests |
---
function resizeCTA(){
jQuery(".em_ctab__cta_main_container").each(function(){
var containerHeight = jQuery(this).outerHeight(); var containerWidth = jQuery(this).width();
var content = jQuery(this).find('.em_ctab__cta_content p'); var button = jQuery(this).find('.em_ctab__cta_button');
button.css('top', (containerHeight/2 - button.outerHeight()/2) );
var marginRight = button.outerWidth() + 25;
content.css('margin-right', marginRight);
});
}
jQuery( window ).resize(function() { resizeCTA(); });
jQuery(document).ready(function(){ resizeCTA(); });
Go Back