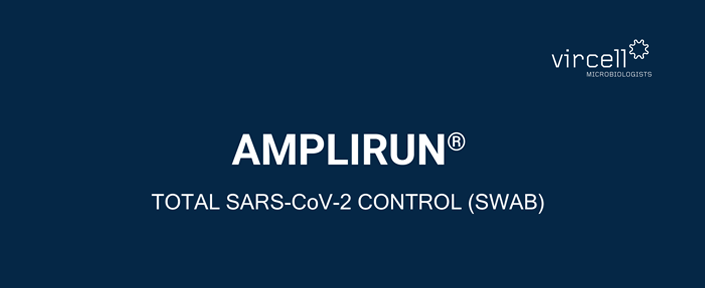 The new AMPLIRUN® TOTAL SARS-CoV-2 CONTROL (SWAB) is now available.
Last updated: 25th May, 2020
Products are for professional/laboratory use only.  This external control from Vircell contains inactivated Coronavirus SARS-CoV-2, formulated in viral transport medium, and is intended to validate and control molecular analyses for the diagnosis of COVID-19.
Main Features:
Inactivated whole pathogen – Contains the entire genome and is compatible with multiples PCR assays
Total control in a matrix that mimics a human specimen – For monitoring the entire process: extraction, amplification, and detection.
Quantified, Low Positive – Prepared to produce results at a significant clinical concentration.
Monodose format and lyophilized presentation – It guarantees stability and avoids handling and additional transport costs
Non-infectious material with inactivation certificate
---
---
---
Not for in vitro diagnostic use. Research Use Only.
Go Back