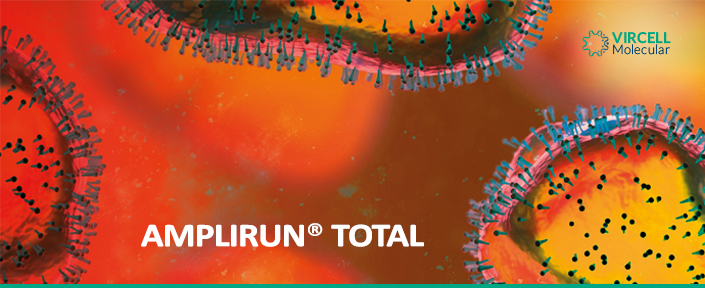 Vircell AMPLIRUN® TOTAL Monkeypox Virus Control
Last updated: 26th June, 2023
Products are for professional/laboratory use only.
New AMPLIRUN TOTAL that contains inactivated Monkeypox virus (MPXV) formulated in viral transport medium intended to validate and control sample processing, amplification, and detection in nucleic acid assays as a 3rd party control.
Product details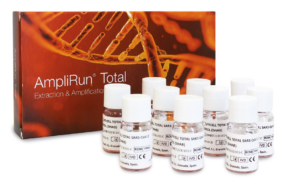 Code: VCMBTC032R
Description: AMPLIRUN® TOTAL MONKEYPOX VIRUS CONTROL (SWAB)
Available for Research Use Only in Australia.
---
Kit Contents
10 vials with lyophilized Monkeypox virus (10,000-25,000 copies/vial).
Batch concentration is provided in the certificate of analysis
The quantification is performed by real-time PCR
Reconstitution volume: 500 µl
---
Origin
From purified viral particles obtained in VERO E6 cells. Viruses are inactivated, rendering them non-infectious, and diluted in transport medium containing cells obtained from epithelial human cell lines.
Complete sequence available at www.vircell.com.
---
Storage Requirements and Shelf life
No special transport conditions are required
The vials are to be kept lyophilized at 2-8ºC. After reconstitution, suspension should be used on the same day. Unused product should be discarded
AMPLIRUN TOTAL Controls have a shelf life of 30 months from the date of manufacture
function resizeCTA(){
jQuery(".em_ctab__cta_main_container").each(function(){
var containerHeight = jQuery(this).outerHeight(); var containerWidth = jQuery(this).width();
var content = jQuery(this).find('.em_ctab__cta_content p'); var button = jQuery(this).find('.em_ctab__cta_button');
button.css('top', (containerHeight/2 - button.outerHeight()/2) );
var marginRight = button.outerWidth() + 25;
content.css('margin-right', marginRight);
});
}
jQuery( window ).resize(function() { resizeCTA(); });
jQuery(document).ready(function(){ resizeCTA(); });
Go Back