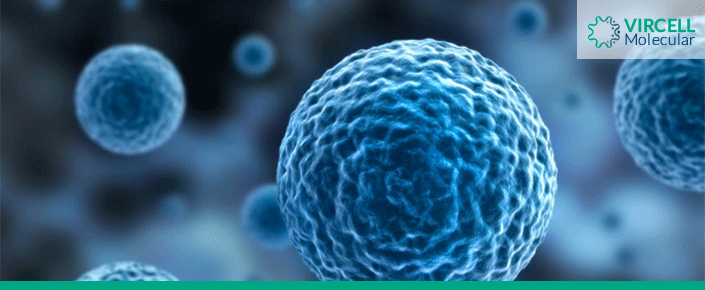 Vircell Independent Molecular Controls for infectious diseases testing
Last updated: 23rd June, 2023
Products are for professional/laboratory use only.
AMPLIRUN Main Features
Independent third-party control: valid for any molecular testing platform.
Purified nucleic acid, complete microbial genome which allows the monitoring of you amplification and detection steps.
Any target can be amplified.
Precise concentration in copies/μl verified by Digital Droplet PCR (ddPCR).
Non-infectious material provided with inactivation certificate.
Lyophilized presentation ensures stability and reduces transport costs.
Strain and NCBI sequences are available at www.vircell.com.
Why use Vircell AMPLIRUN PCR controls?
Quality assurance.
Limit of detection and assay specificity.
Assay lot-to-lot verification.
Assay development, optimization, and validation.
Training/trial purposes.
Regulatory requirements/accreditation process compliance.
"Controls independent of those produced by the manufacturer of the test or analyzer should be used".
National Association of Testing Authorities (NATA) Australia. AS 4633 (ISO 15189) – Supplemental Requirements for accreditation in the field of Medical testing.
function resizeCTA(){
jQuery(".em_ctab__cta_main_container").each(function(){
var containerHeight = jQuery(this).outerHeight(); var containerWidth = jQuery(this).width();
var content = jQuery(this).find('.em_ctab__cta_content p'); var button = jQuery(this).find('.em_ctab__cta_button');
button.css('top', (containerHeight/2 - button.outerHeight()/2) );
var marginRight = button.outerWidth() + 25;
content.css('margin-right', marginRight);
});
}
jQuery( window ).resize(function() { resizeCTA(); });
jQuery(document).ready(function(){ resizeCTA(); });
Go Back