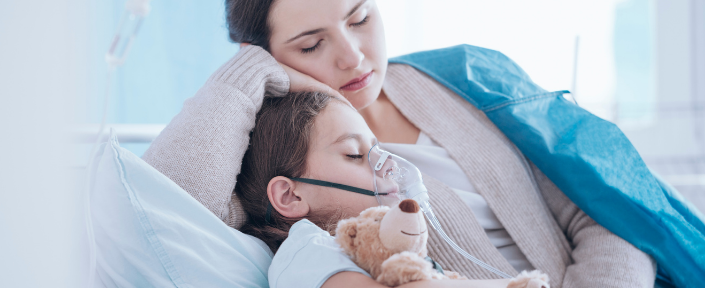 World Pneumonia Day
Last updated: 12th November, 2020
Products are for professional/laboratory use only.
Established in 2009, World Pneumonia Day is marked every year on November 12th to raise awareness about pneumonia, the world's leading infectious killer of children under the age of 5.
Although vaccines and other preventative efforts are decreasing the burden of the disease, much more work is still required.
According to the World Health Organisation (WHO), Pneumonia is caused by a number of infectious agents, including viruses, bacteria and fungi.
The WHO lists the most common causes as:
Streptococcus pneumoniae – the most common cause of bacterial pneumonia in children;
Haemophilus influenzae type b (Hib) – the second most common cause of bacterial pneumonia;
respiratory syncytial virus is the most common viral cause of pneumonia;
in infants infected with HIV, Pneumocystis jiroveci is one of the most common causes of pneumonia, responsible for at least one quarter of all pneumonia deaths in HIV-infected infants1
Abacus dx supplies the below products to assist with laboratory testing to aid in the diagnosis of Pneumoniae causing agents:
PCR QC
RT PCR Kits
CerTest VIASURE Pneumocystis jirovecii Real Time PCR Detection Kit – view flyer >
---
---
Reference:
https://www.who.int/news-room/fact-sheets/detail/pneumonia
function resizeCTA(){
jQuery(".em_ctab__cta_main_container").each(function(){
var containerHeight = jQuery(this).outerHeight(); var containerWidth = jQuery(this).width();
var content = jQuery(this).find('.em_ctab__cta_content p'); var button = jQuery(this).find('.em_ctab__cta_button');
button.css('top', (containerHeight/2 - button.outerHeight()/2) );
var marginRight = button.outerWidth() + 25;
content.css('margin-right', marginRight);
});
}
jQuery( window ).resize(function() { resizeCTA(); });
jQuery(document).ready(function(){ resizeCTA(); });
Go Back