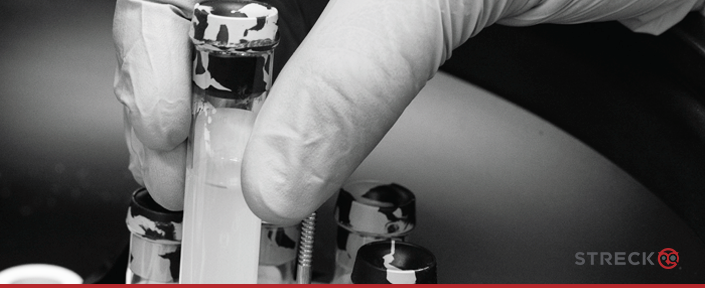 Abacus dx announces distribution of Streck Cell Stabilisation product range in NZ
Last updated: 02nd February, 2022
Products are for professional/laboratory use only.
Abacus dx is pleased to announce our exclusive distribution of the Streck Cell Stabilisation product range in New Zealand. Included in this product range is the Cell-Free DNA BCT, otherwise known as the "Streck Tube".
Cell-Free DNA BCT is a blood collection tube with a preservative stabilising nucleated blood cells and preventing the release of gDNA, allowing isolation of high-quality cell-free DNA.
Benefits of the "Streck Tube" include:
High quality cell-free DNA recovery for reduced variability associated with cell-free DNA sample preparation
Reduced need for immediate plasma preparation and CTC processing
Multiple applications – suitable for use in clinical research studies, drug discovery and diagnostic assay development
Confidence in stability and a trusted solution– with over 20 million tubes shipped worldwide
No need to centrifuge immediately after collection
From blood collection to analysis, Streck cell free DNA tubes allow for ease of workflow to produce high quality DNA for analysis.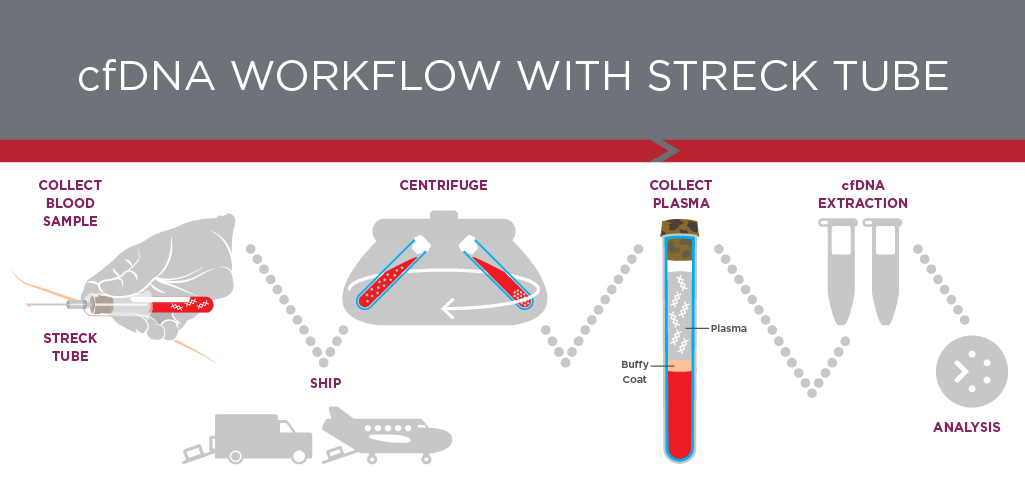 ---
function resizeCTA(){
jQuery(".em_ctab__cta_main_container").each(function(){
var containerHeight = jQuery(this).outerHeight(); var containerWidth = jQuery(this).width();
var content = jQuery(this).find('.em_ctab__cta_content p'); var button = jQuery(this).find('.em_ctab__cta_button');
button.css('top', (containerHeight/2 - button.outerHeight()/2) );
var marginRight = button.outerWidth() + 25;
content.css('margin-right', marginRight);
});
}
jQuery( window ).resize(function() { resizeCTA(); });
jQuery(document).ready(function(){ resizeCTA(); });
Go Back