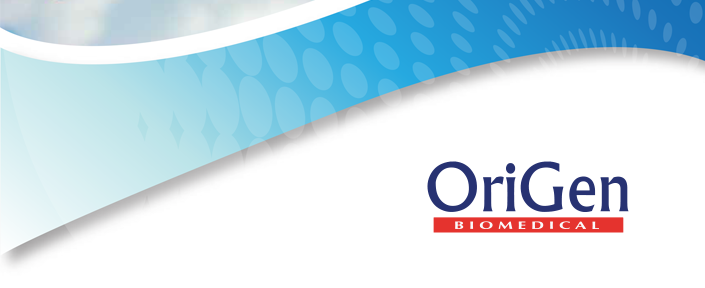 CryoPur DMSO Solutions from OriGen
Last updated: 01st September, 2023
Products are for professional/laboratory use only.  Sterile filtered dimethyl sulfoxide (DMSO) is available in a variety of packages and volumes designed for lab use. 100% DMSO solutions are packed in polymeric syringes or glass vials.
DMSO sterile filled syringes are fitted with a stopcock and are shipped with the actuator blocked for safety. They are available in multiple volumes for easy, aseptic transfer.
CryoPur 100% DMSO vials are available in 10, 50, 70 and 100ml fill volumes. Caps are flip off/tear off seal.
USP & PH.EUR. Grade
OriGen DMSO products are manufactured using DMSO, Dextran and water for injection certified to USP and PhEur standards. DMSO solutions are sterile, aseptically-filled and non-pyrogenic.
Quality Standards
A Certificate of Analysis (CoA) is available for each DMSO product. OriGen is certified to ISO 13485:2016, MDSAP certified and all products are manufactured to GMP guidelines.
Ordering Information
| | | |
| --- | --- | --- |
| Product Code | Product Description | Size |
| OGSP10 | DMSO 10ml polymeric syringe | 10 units |
| OGSP20 | DMSO 20ml polymeric syringe | 10 units |
| OGSP30 | DMSO 30ml polymeric syringe | 5 units |
| OGSP50 | DMSO 50ml polymeric syringe | 5 units |
| OGCP10 | DMSO 10ml vial with flip cap | 12 x 10ml vials |
| OGCP50 | DMSO 50ml vial with flip cap | 6 x 50ml vials |
| OGCP70 | DMSO 70ml vial with flip cap | 6 x 70ml vials |
| OGCP100 | DMSO 100ml vial with flip cap | 6 x 100ml vials |
---
function resizeCTA(){
jQuery(".em_ctab__cta_main_container").each(function(){
var containerHeight = jQuery(this).outerHeight(); var containerWidth = jQuery(this).width();
var content = jQuery(this).find('.em_ctab__cta_content p'); var button = jQuery(this).find('.em_ctab__cta_button');
button.css('top', (containerHeight/2 - button.outerHeight()/2) );
var marginRight = button.outerWidth() + 25;
content.css('margin-right', marginRight);
});
}
jQuery( window ).resize(function() { resizeCTA(); });
jQuery(document).ready(function(){ resizeCTA(); });
Go Back