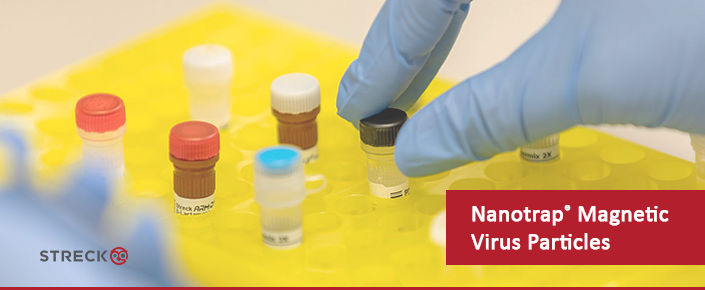 Streck New Molecular Product: Nanotrap® Magnetic Virus Particles
Last updated: 19th May, 2023
Products are for professional/laboratory use only.
Nanotrap Magnetic Virus Particles concentrate SARS-CoV-21,2 from wastewater samples without ultracentrifugation or filtration.
Capture and concentrate whole virus from wastewater samples.
Compatible with RT-qPCR, RT-ddPCR and sequencing based analysis methods.
Replace filtration and ultracentrifugation methods, without sacrificing assay sensitivity.
Features:
Designed to capture and concentrate a variety of viruses
Offers a simple and rapid approach for concentration of SARS-CoV-2 from large volume wastewater samples
Utilises affinity capture and enrichment technology to bind low abundance targets
Wastewater processing protocols available for manual or automated workflows
Benefits:
Increase sensitivity of existing SARS-CoV-2 assay by capturing and concentrating whole virus
Use without the need to filter the raw wastewater samples
Process samples 20 times faster than other methods
Improve Ct values by at least 1-2 cycles in wastewater samples when used with Nanotrap Enhancement Reagent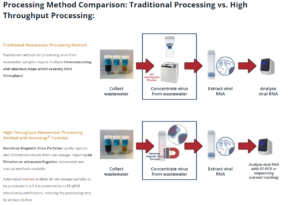 ---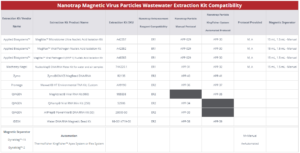 ---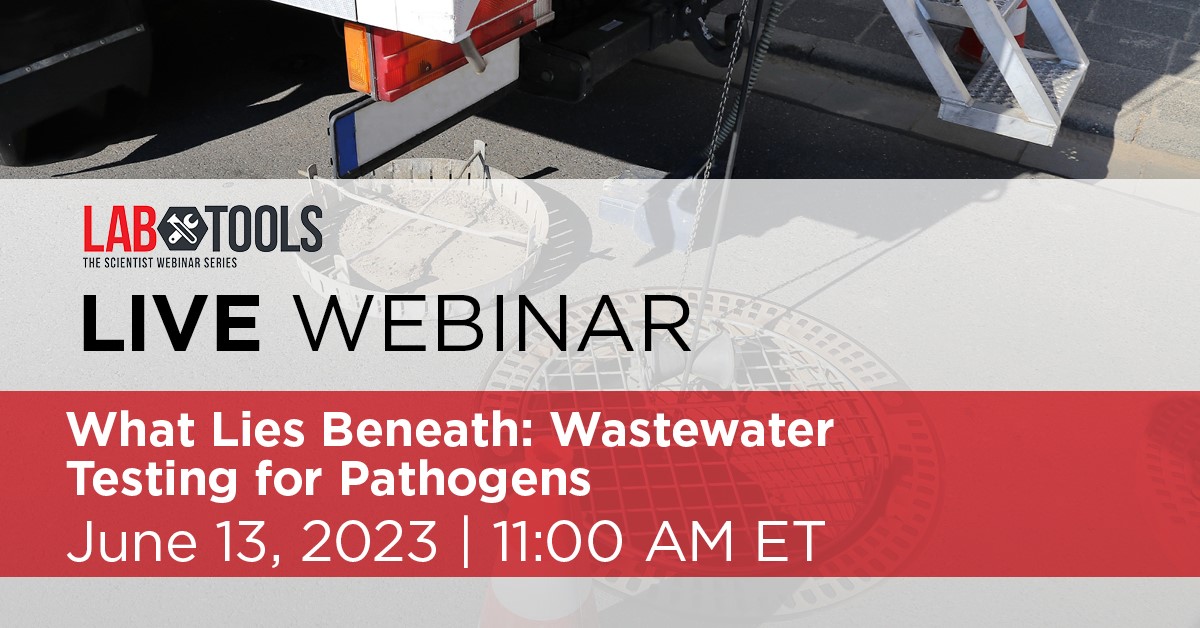 You're invited to Streck's Webinar:
What Lies Beneath: Wastewater Testing for Pathogens.
Wastewater-based epidemiology (WBE) is a new tool that reveals what pathogens are circulating within a community. Scientists tracking infectious diseases through municipal wastewater testing can use the information they gather to mount more appropriate outbreak responses. In this webinar brought to you by Streck, Michael Wiley will describe the wastewater surveillance program in Nebraska and discuss how WBE can protect communities from future outbreaks.
Topics to be covered:
An overview of wastewater epidemiology
A review of wastewater surveillance systems and the process of surveillance data collection and reporting
A workflow for SARS-CoV-2 detection in municipal wastewater
Ways to utilize wastewater epidemiology for current and emerging pathogens
Date: Wednesday 14th June 2023
Time: 1:00am AEST | 3:00am NZST
Speaker: Michael Wiley |Associate Professor, University of Nebraska Medical Center | CEO, PraesensBio,LLC
The webinar will be recorded.
---
For Research Use Only. Not for use in diagnostics procedures.
References
function resizeCTA(){
jQuery(".em_ctab__cta_main_container").each(function(){
var containerHeight = jQuery(this).outerHeight(); var containerWidth = jQuery(this).width();
var content = jQuery(this).find('.em_ctab__cta_content p'); var button = jQuery(this).find('.em_ctab__cta_button');
button.css('top', (containerHeight/2 - button.outerHeight()/2) );
var marginRight = button.outerWidth() + 25;
content.css('margin-right', marginRight);
});
}
jQuery( window ).resize(function() { resizeCTA(); });
jQuery(document).ready(function(){ resizeCTA(); });
Go Back