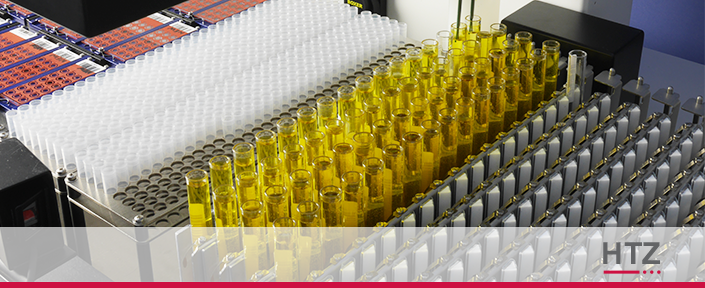 New HTZ Beeline IFA slide processor
Last updated: 03rd February, 2022
Products are for professional/laboratory use only.
Abacus dx are pleased to announce the launch of our new range of IFA slide processors from UK-based HTZ.
HTZ  has long been regarded as one of the most experienced manufacturers of automated robotic pipetting stations worldwide. They have a long working relationship with Immuno Concepts and working with the Image Navigator to ensure seamless interfacing of the Image Navigator with the Beeline instruments.
Abacus dx can offer two Beeline models for high or low volume laboratories:
Beeline 520SX  – 288 sample capacity with up 24 slides processed simultaneously*
Beeline 320SX – 160 sample capacity with up 12 slides processed simultaneously*

* dependent on slide format and protocols
---
Features include:
Twin probes with built-in tip washers for fast and efficient sample processing and washing
Twin syringe pumps for high speed, high resolution pipetting and washing to allow for smoother and more reproducible processing
Slide in robotic barcode reader arm for sample and slide barcode identification
Flexible protocols for all slide types
Flexible slide holders for use with Euroimmun IF slides
CCX software for ease of programming, full LIS connectivity and bidirectional interfacing with the Immuno Concepts Image Navigator.
---
Abacus dx are the leading providers of IFA automation across Australia and New Zealand.
The HTZ Beeline instruments along with the Immuno Concepts Image Navigator ensure full and efficient automation of IFA slides in your laboratory.
The Immuno Concepts HEp-2000, ANCA and tissues (mouse KLS and monkey oesophagus) are all Image Navigator ready with the new Image Navigator Version 4 software producing high resolution images and efficient reading and reporting.
Abacus dx can provide a comprehensive IFA automation workflow analysis determine the most efficient method to process Immuno Concepts IFA slides using the HTZ Beeline 520SX or 320SX, and Immuno Concepts Image Navigator.
---
---
function resizeCTA(){
jQuery(".em_ctab__cta_main_container").each(function(){
var containerHeight = jQuery(this).outerHeight(); var containerWidth = jQuery(this).width();
var content = jQuery(this).find('.em_ctab__cta_content p'); var button = jQuery(this).find('.em_ctab__cta_button');
button.css('top', (containerHeight/2 - button.outerHeight()/2) );
var marginRight = button.outerWidth() + 25;
content.css('margin-right', marginRight);
});
}
jQuery( window ).resize(function() { resizeCTA(); });
jQuery(document).ready(function(){ resizeCTA(); });
Go Back