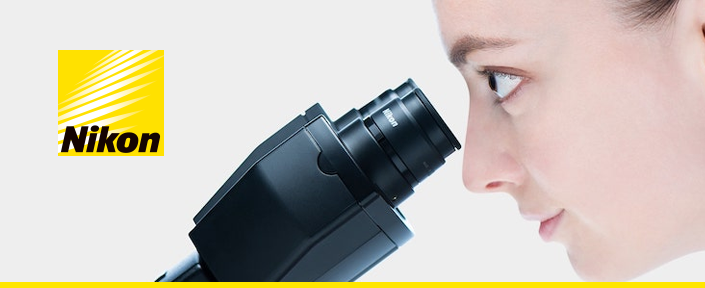 Press Release: Abacus dx Announces Partnership with Nikon Microscopes for Australia & New Zealand Pathology Markets
Last updated: 11th August, 2023
Products are for professional/laboratory use only.
Abacus dx Pty Ltd Announces Partnership with Nikon Microscopes for Australia & New Zealand Pathology Markets
Brisbane, 11th August 2023
Abacus dx, a leading distributor of specialised pathology instrumentation, is thrilled to announce its recent collaboration with Nikon Australia's Healthcare Business Unit, a global leader in microscopy and imaging solutions.
As of August, Abacus dx has become the IVD distributor of the prestigious Nikon Microscope range for Australia and New Zealand.
This strategic partnership brings together two companies with a shared commitment to excellence in providing innovative and advanced scientific tools to pathology laboratories and scientific professionals.
With Nikon's reputation for delivering high-performance microscopy solutions and Abacus dx's extensive network and expertise in the Australian and New Zealand markets, this collaboration is set to enhance the landscape of microscopy in the region.
Commenting on this occasion, Abacus dx's CEO, Shayne Christensen, stated: "We are thrilled to partner with Nikon Australia's Healthcare Business Unit, a pioneer in the field of microscopy.
This collaboration represents a significant milestone in our commitment to our customers by offering Nikon's microscopy range to our IVD customers across Australia and New Zealand."
This partnership is aligned with Abacus dx's vision of being a premier supplier of advanced scientific tools and laboratory solutions and consistently striving to meet the evolving needs of its customers.
---
About Abacus dx:
Abacus dx distributes diagnostic pathology, medical research, and innovative laboratory equipment solutions to a range of healthcare practitioners. Our customers include private and public pathology laboratories, blood donor centres as well as universities, research institutes, biotechnology companies and veterinary laboratories.
At Abacus dx we consistently add value to our suppliers' products through our unrivalled service provision and support.  We are very proud to have grown to be the successful and award-winning company that we are today, having supported our customers with superior solutions for almost 60 years. Abacus dx is part of the Diploma Healthcare group, owned by Diploma PLC.
For enquiries and details on your local territory representative, please contact Chiara Campo, Commercial Director, Abacus dx: c.campo@abacusdx.com.
Go Back