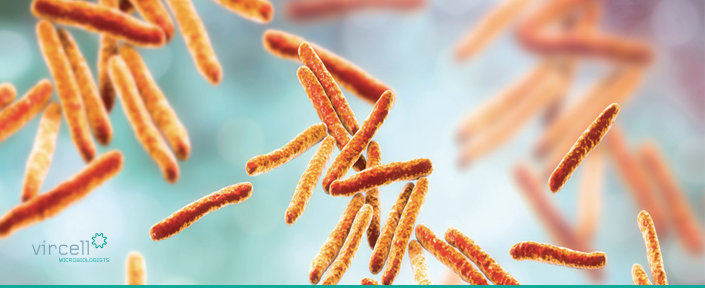 New Amplirun® Total MDR-TB verification & control panel
Last updated: 02nd February, 2022
Products are for professional/laboratory use only.
A growing number of laboratories around the world are using Vircell Extraction & Amplification controls for PCR QC purposes to comply with lab accreditation and to improve patient care.
Inactivated Mycobacterium tuberculosis (MTB) cells have been formulated to mimic human sputum specimen and are intended to control sample processing, analysis and detection of Mycobacterium tuberculosis (TB) nucleic acids and genetic markers for drug resistant using the product as an external run control.
MBTC027 panel consist of 5 samples; 1 sensitive, 2 rifampicin resistant and 2 isoniacid resistant strains (ARTG number 202379).
Please click on the links below to download the Instructions for Use and a validation report of this control with the BD Max™ MDR-TB assay from BD.
---
Vircell AmpliRun® Total controls are independent, external controls to monitor the accuracy and precision of the complete analytical process: extraction and amplification. These non-infectious lyophilized run controls include the complete, inactivated microorganism in a matrix that mimics human specimens.
Why use Vircell AmpliRun® Total controls?
Ensure consistent, accurate and meaningful test results
Long expiry date (2.5 years) for long term use of a single lot number
Avoid the risk of using infectious agents
Ideal for the daily control of molecular assays and instrument performance to aid laboratories in meeting quality and regulatory requirements
Standardised results with lot-to-lot consistency guaranteed by Vircell.
---
function resizeCTA(){
jQuery(".em_ctab__cta_main_container").each(function(){
var containerHeight = jQuery(this).outerHeight(); var containerWidth = jQuery(this).width();
var content = jQuery(this).find('.em_ctab__cta_content p'); var button = jQuery(this).find('.em_ctab__cta_button');
button.css('top', (containerHeight/2 - button.outerHeight()/2) );
var marginRight = button.outerWidth() + 25;
content.css('margin-right', marginRight);
});
}
jQuery( window ).resize(function() { resizeCTA(); });
jQuery(document).ready(function(){ resizeCTA(); });
Go Back