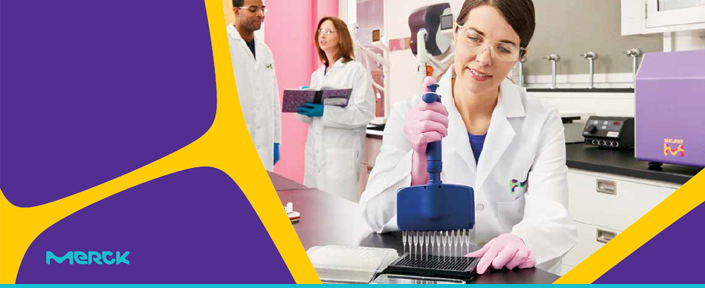 Bring Your Biomarkers to Life
Last updated: 04th November, 2020
As your research uncovers the significant role of biomarkers in normal and disease states, you need a reliable partner for quality assays and consistent performance.
Biomarker analysis has come a long way since ELISAs, which require large sample volumes and are limited to detecting a single analyte per well.
MILLIPLEX® MAP Human TIMP Magnetic Bead Panels using the Luminex® xMAP® technology enables simultaneous analysis of multiple Tissue Inhibitors of Metalloproteinase (TIMP) proteins in human serum, plasma and cell culture samples. with ideal speed and sensitivity, quantitative, multiplex detection of multiple analytes and dramatically.
Background Information
Matrix metalloproteinases (MMPs) are a family of zinc proteases involved in the breakdown of extracellular matrix (ECM) in multiple processes including embryonic development, tissue and bone remodelling, wound healing, tissue morphogenesis, angiogenesis, and tumour metastasis. Normal function of MMPs must be precisely regulated by TIMPs.
Each TIMP forms a non-covalent complex with its corresponding MMP, blocking access of substrates to the MMP catalytic site, thereby inhibiting their activity. Disruption of the MMP/TIMP balance is implicated in several pathologies including arthritis, cardiovascular disorders, tumour growth and metastasis. Utilise MILLIPLEX® MAP Human TIMP Magnetic Bead Panels for quick, cost effective and accurate analysis of TIMP expression.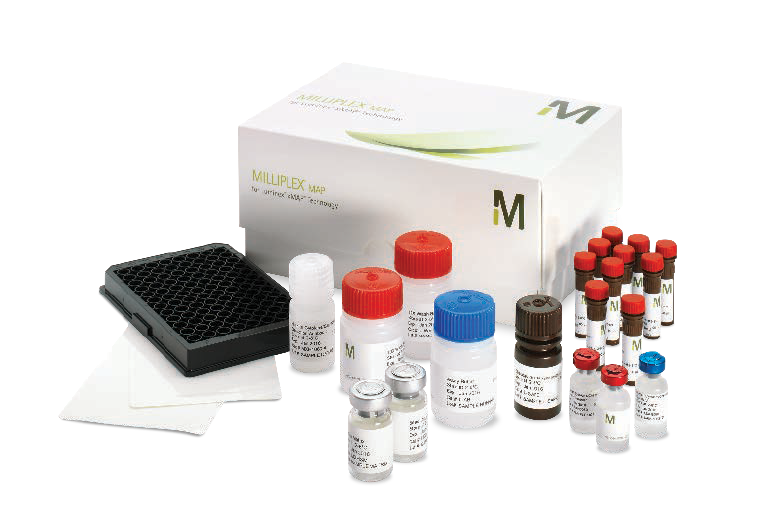 Kit Overview
Both panels are supplied in a convenient "all-in-one" box format to give you the assurance that you will have all the necessary reagents you need to run your assays. Both panels are customizable, allowing you to choose the TIMPs that best fit your needs.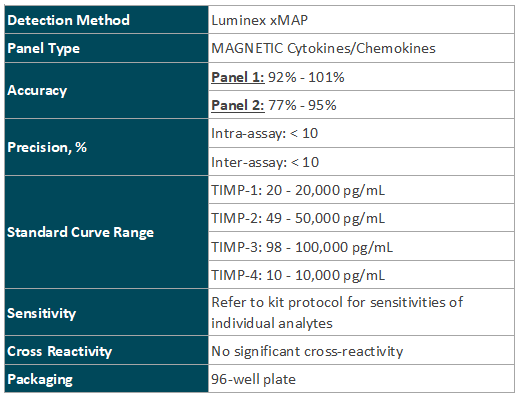 Please click below for the publication on utilisation of TIMP-1 Milliplex assay in a comprehensive multi-analyte blood cancer screening test.
---
function resizeCTA(){
jQuery(".em_ctab__cta_main_container").each(function(){
var containerHeight = jQuery(this).outerHeight(); var containerWidth = jQuery(this).width();
var content = jQuery(this).find('.em_ctab__cta_content p'); var button = jQuery(this).find('.em_ctab__cta_button');
button.css('top', (containerHeight/2 - button.outerHeight()/2) );
var marginRight = button.outerWidth() + 25;
content.css('margin-right', marginRight);
});
}
jQuery( window ).resize(function() { resizeCTA(); });
jQuery(document).ready(function(){ resizeCTA(); });
Go Back