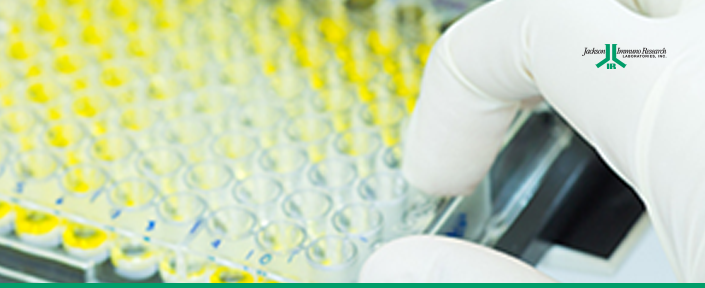 Jackson ChromPure Human Albumin 5mg
Last updated: 23rd March, 2021
ChromPure proteins are ideal for use as experimental controls (isotype controls).
Host: Human
Product: Albumin
Conjugate: Unconjugated
Product Category: ChromPure™ Purified Proteins from Normal Serums
RRID: AB_2337050
---
Information
ChromPure is our trade name for highly purified proteins from the serum of non-immunized animals.
Usage
Physical State: Sterile-filtered liquid
Storage: Store at 2-8°C under sterile conditions. Prepare working dilution on day of use.
Expiration date: one year from date of receipt. The expiration date may be extended if test results are acceptable for the intended use.
Purity: Based on immunoelectrophoresis at an antigen concentration of 20 mg/ml, the pattern of precipitation against goat anti-human whole serum is the same as that against goat anti-human albumin. No precipitin line was detected against goat anti-human IgG (H+L).
Preservative: None
---
function resizeCTA(){
jQuery(".em_ctab__cta_main_container").each(function(){
var containerHeight = jQuery(this).outerHeight(); var containerWidth = jQuery(this).width();
var content = jQuery(this).find('.em_ctab__cta_content p'); var button = jQuery(this).find('.em_ctab__cta_button');
button.css('top', (containerHeight/2 - button.outerHeight()/2) );
var marginRight = button.outerWidth() + 25;
content.css('margin-right', marginRight);
});
}
jQuery( window ).resize(function() { resizeCTA(); });
jQuery(document).ready(function(){ resizeCTA(); });
Go Back